Men's soccer continues to use spring season as preparation for next year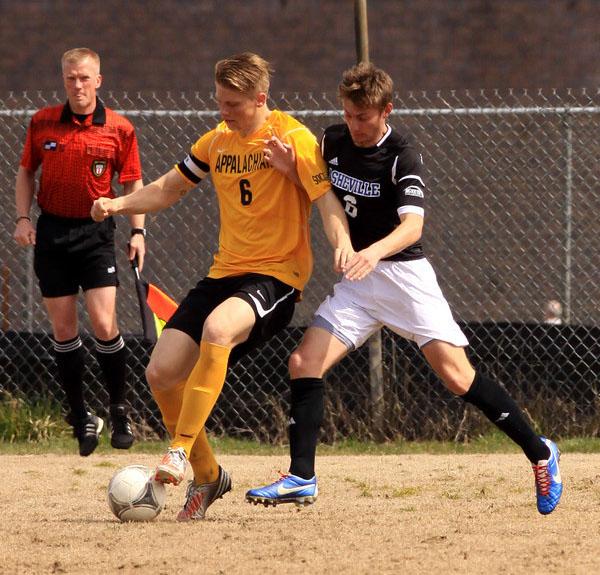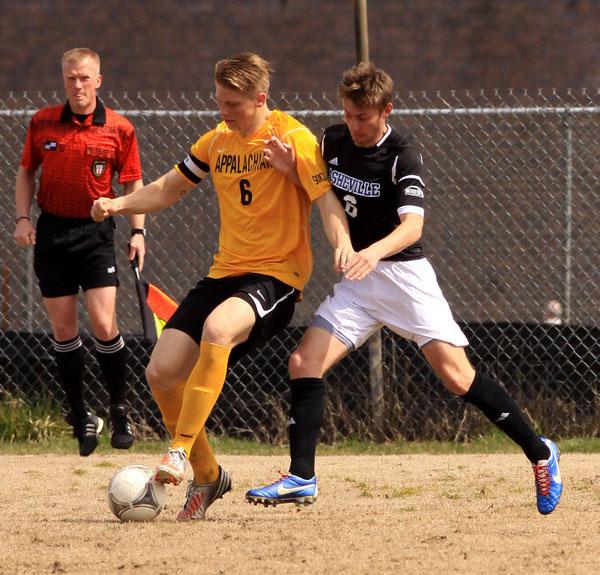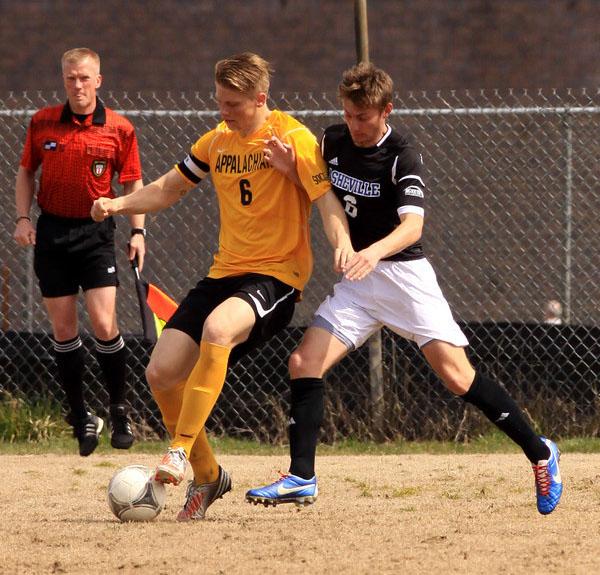 After dominating Lincoln Memorial University in a 6-0 victory Sunday, the Appalachian State men's soccer team improved their spring record to 1-1-1.
The team played its best game this season this past weekend and controlled the game offensively.
"I think this is the first game this spring we've played well for the full 90 minutes," head coach Matt Nelson said. "And I think the confidence that's going to bring to them for the summer season and for next week is going to be big."
The spring season for App State soccer is different from the fall season because the seniors on the team are considered graduated. This cuts down the team to approximately 13 players that will return for the upcoming summer and fall seasons.
"Spring is a lot more difficult to deal with because as a team and as a coach we're more focusing on development of players, and you're not really worried about the results," Nelson said.
Because the spring season is shorter than fall, lacking players and only consisting of returning players proves to be the good timing for team development. However, having such few players hasn't always been easy for the team to adjust to.
"It's been a bit different because we're low on numbers, we've only really got about 13 players so it's been a lot of fitness work," captain Danny Free said. "But we've done well in practice and we need to put that into the games."
Having the spring season allows Nelson to gauge where the team needs to develop for upcoming seasons and gives the team time to practice for next year. It also challenges the players to step out of their comfort zones and take on other positions due to the shortage of players.
"We had a few players playing out of position, which is always the case when you have such few numbers, but I feel like everyone did their job this game," captain Harrison Delbridge said.
The season is also about the team coming together as a unit and they said they want to remember former athletes. In two weeks, there is an alumni game to cap off the spring season.
The game will be an 11-on-11 game with each team consisting of 4-5 current players and 5-6 previous players. Having the alumni game and the time out of practice together helps the team come together as a whole.
"We've spent a whole 14 weeks together just us 12 guys," Free said about his teammates. "We practice everyday together and hang out outside of practice, so the team we have now is a tight-knit group so everyone is on the same page."
The Mountaineers continue their final stretch at home for the spring season Sunday against Lees-McRae at home. The match is slated to begin at 5 p.m.
Story: JESS LYONS, Intern Sports Reporter
Photo: BILL MCCARTER, Courtesy Photo