Breaking the streak 
Things have certainly been tough for the Mountaineers over the last month.
The team has lost four straight games and has only one win in its last seven games.
The team's most recent defeat, a 44-point loss to Georgia State on the road, has to be put in the rearview mirror as soon as possible if the team is to respond and get back in the win column.
For all of the tough results this season, App State still has a chance to finish at .500 in Sun Belt play.
That goal should be the priority for a team that has shown sparks of inspired play this season under first-year head coach Jim Fox.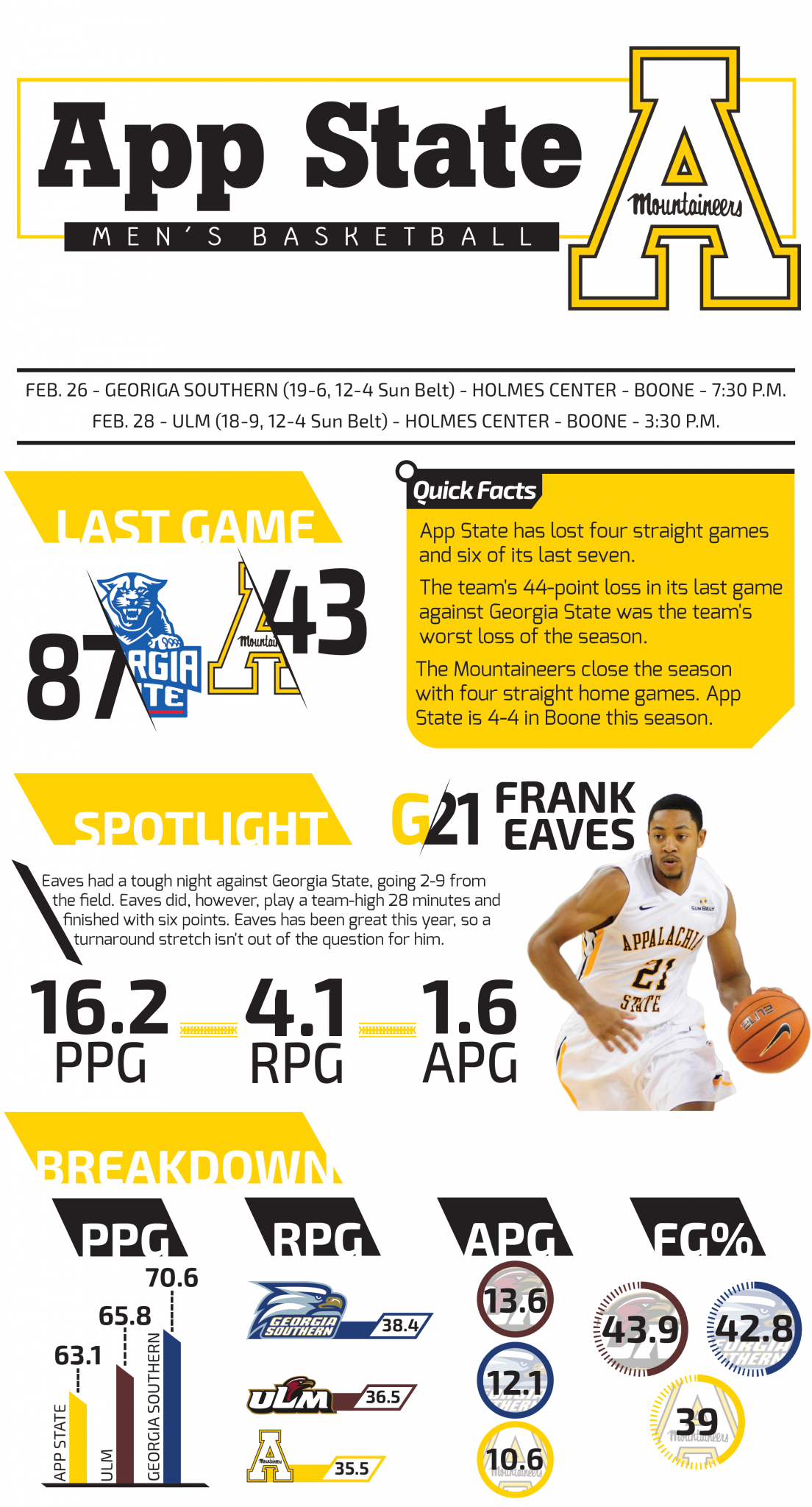 Coming home 
While the Mountaineers have struggled away from home (5-12), the team is done with road games as it closes out the year with four straight at home.
App State is 4-4 in Boone and a consistent slate of games at home might just be exactly what the team needs to put together a strong finish.
The Sun Belt travel schedule has presented unique challenges this season, but the Mountaineers have a great opportunity to stay put and focus on the last four opponents.
Story: Cory Spiers, Sports Editor
Infographic: Malik Rahili, Visual Managing Editor