Returning to Legends on August 20, 2015, Mipso will play a free concert and release their new album, Old Time Reverie.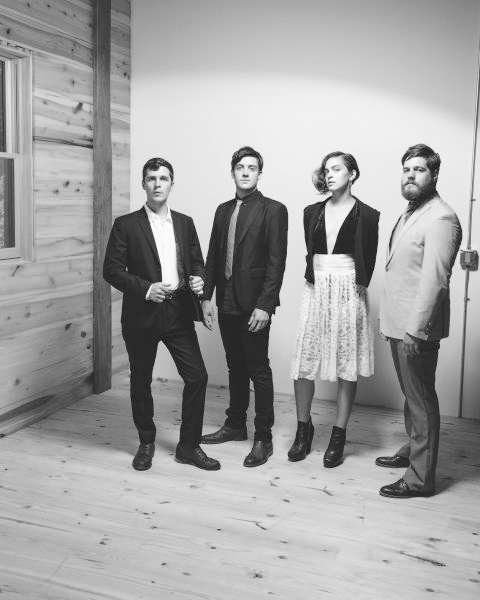 Best known for a unique blend of bluegrass and Americana, the band reached critical acclaim in 2013 when their second album, Dark Holler Pop, hit number eight on the bluegrass music charts.
"[Old Time Reverie] is more string band and old time influences," lead singer and mandolin player Jacob
Sharpe said. "A lot of it deals with finding our personal identities as southerners. We realize the southern identity is complicated and eclectic, and even controversial at times."
The band originally formed in 2010 while members Sharpe, Libby Rodenbough, Wood Robinson, and
Joseph Terrell attended the University of Chapel Hill.
"None of us had studied music or been in band when an opportunity arose up to play at a local
fundraiser," Sharpe said. "We were awful but we had a great time. We played for the next two and a half years and finally released an EP and a full length album."
Mipso begins a new tour tomorrow night, with 75 scheduled performances between August and
December. Overall, the foursome plays over 170 concerts per year- many of which sell out.
"We saw a radical transformation in our minds when we started seeing shows in person," Sharpe said.
"We started seeing a viable option the summer of graduation when we played in Japan and China- the western scene there is very accepting and the fans are incredibly knowledgeable."
While each band member writes lyrics, Terrell is the true storyteller, Sharpe said.
"[Terrell] writes very theoretically and sees the big picture- he has a fantastic eye for narrative. He can lay out a story in his mind."
Sharpe's own writing process begins with a specific experience or emotion, often with small melodies and snippets of lyrics. He hopes to create a shared experience with his songs, connecting to both his own experience and the audience.
Will Rodger, a senior history major, is a longtime fan of bluegrass and also a Mipso fan.
"I think what Mipso has that other southern groups don't have is that willingness to experiment,"
Rodger said. "You can tell a lot of thought goes into their lyrics, even if the story in their songs doesn't paint an exact picture."
The band has not received negative criticism for their willingness to bend styles.
"We're in such a moment now of traditional styles being twisted, reimagined and formed anew that what we do isn't shocking," Sharpe said. "The traditional influences in our music are obvious, but there's been a widespread rise in banjos and harmony across the country."
Junior criminal justice major Cara Nelson witnessed the band's first performance in Boone, and will be at the concert.
"My parents were fans," Nelson said. "They took me to see the band when I was younger- they often sold out at the Cat's Cradle in Chapel Hill and their creativity is truly something special.
Sharpe appreciates the chance to return to Legends and play.
"Boone was one of the first places we played outside of the triangle," he said. "We love the community at Appalachian State. The students and Boone community are a really supportive and knowledgeable music crowd- we're thrilled to be back."
The concert will take place at 8 p.m.
Story by Kelsey Hamm, A&E Editor