Mipso came to Legends, received 'great energy'
A bluegrass and roots band from Chapel Hill, North Carolina and an Appalachian State student and local musician believes that there is a piece of home that everyone carries with them no matter where their music takes them. 
Katherine Rhudy, junior music industry studies and local musician had known the band Mipso for quite a while through her older sister who previously went to school with some of the members at Chapel Hill.
Rhudy said that when she heard Mipso was coming to Boone, she noticed they had no opener.
"They graciously just asked me if I would like to do it," Rhudy said.
Rhudy opened for Mipso at Legends on April 21. As she was warming up, the band members of Mipso were dispersed throughout the building.
Libby Rodenbough, the fiddle player and Wilson Greene, a friend of Mipso that occasionally plays banjo for the band, were playing a game of pool. Wood Robinson, the double bass player, was sitting in a corner, while Jacob Sharp, the mandolin player, was walking towards their dressing room. The last member, guitar player Joseph Terrell, was warming up elsewhere.
Each individual said they were full of energy and excitement for their upcoming show at Legends. Collectively, Mipso explained how happy they were to be in Boone because they said that they know how great of an audience there would be.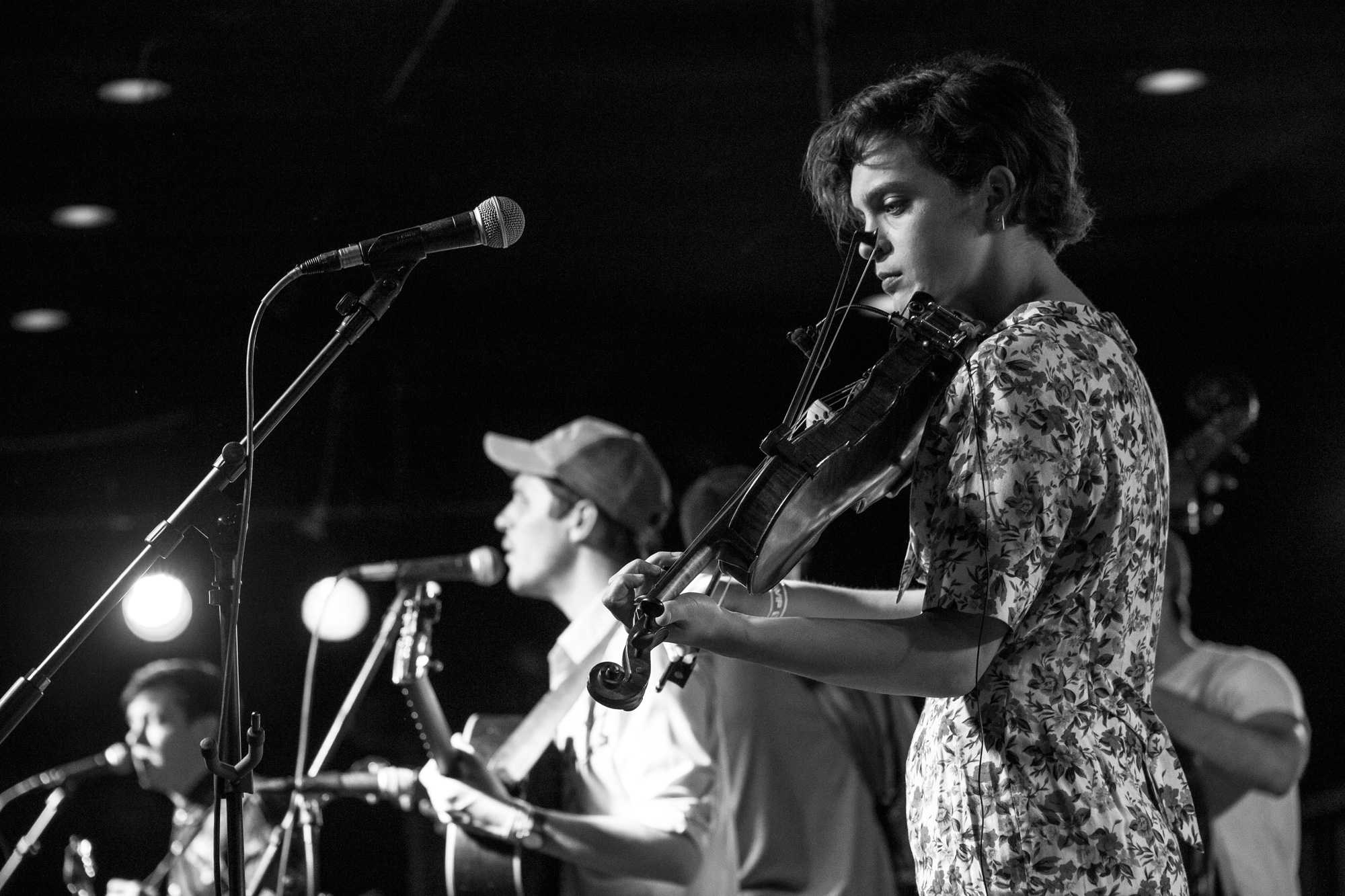 Terrell explained that playing a show in Boone worked out well because they were doing some filming and specifically chose Boone as the perfect spot to get some footage. He said that no matter the size of the crowd, Legends always delivers the excitement they are looking for.
Sharp describes the Legends of Chapel Hill as Cat's Cradle, a music venue located in Carrboro, North Carolina. He said that Cat's Cradle is the band's personal favorite venue to play and attend concerts.
"That was like our first big club show, it's a hometown vibe and where we all individually went to shows when we were in high school," Sharp said.
The band all agree that being away from home for so long is quite difficult.  They said that is why they always love coming back to North Carolina to tour, because that means home is not that far away.
After touring on the west coast and driving from Colorado to Boone, Terrell said it will be nice to go home and lay in his own bed.
"I think the touring probably has been a big challenge for all of us," Rodenbough said. "Doing this all the time puts a strain on the like joyful fun side of things."
However, the band said they are nowhere near ready to quit.
"We play 200 shows a year, we're hoping that won't be the case forever, but it's kind of hard to separate our musical life and our personal life," Robinson said. "They are pretty much one in the same."
Even though the band plays many shows each year, some band members still feel stage fright. Rodenbough said that she gets nervous every time she steps on stage.
"I think that sometimes that nervous energy makes you super engaged with what you're doing," Rodenbough said.
For Terrell, stepping out of his comfort zone is whenever the group tries something new, because he is unsure if the audience will enjoy it.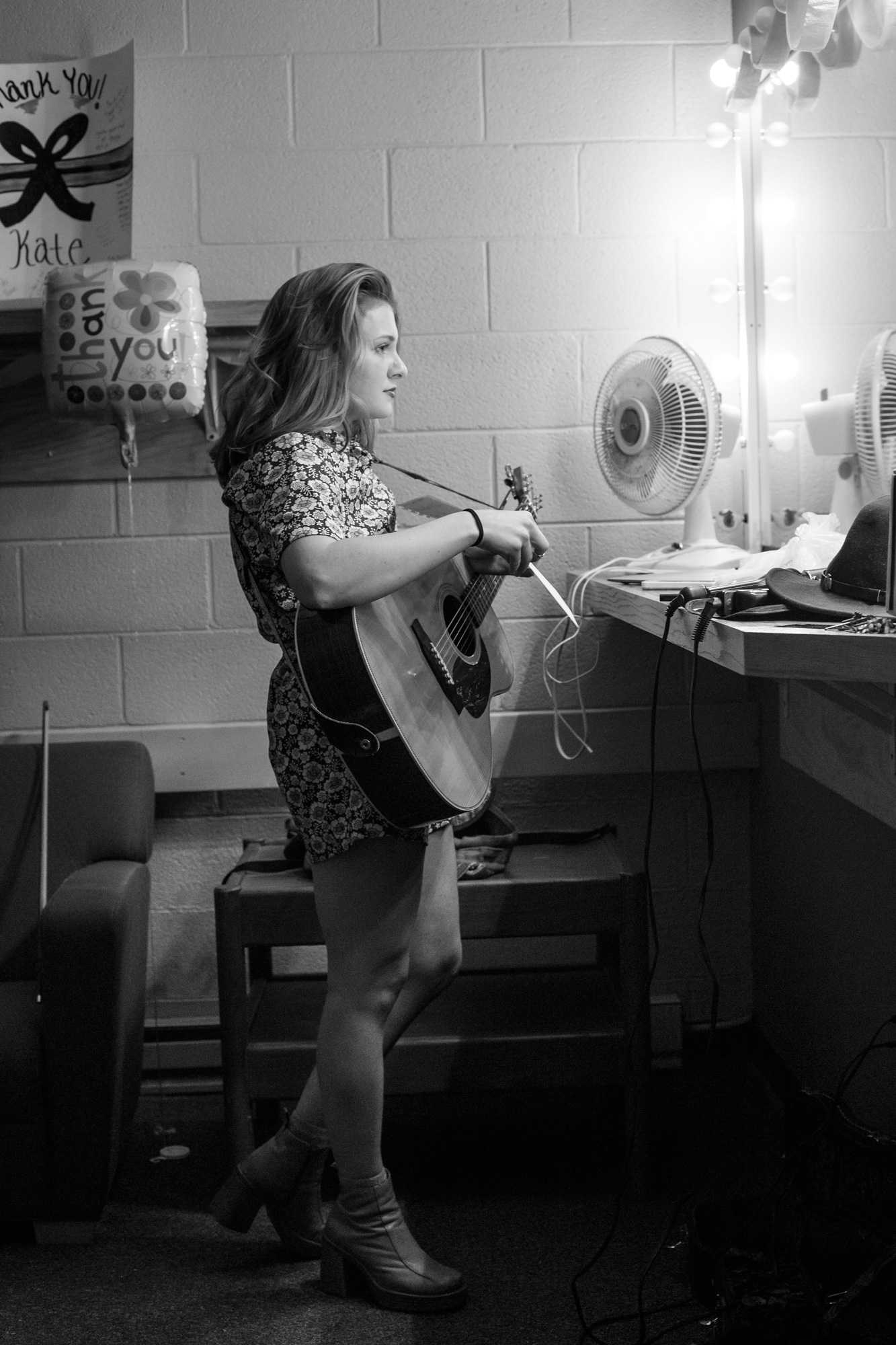 He said that usually the audience loves when they do covers of famous artists such as George Michael, Michael Jackson and Prince. After mentioning the song "Faith" by George Michael, Terrell began stringing the chords and the rest of the band chimed in, as if this bit were rehearsed.
The show began with a venue filled with eagerness for Rhudy and Mipso to deliver their folk tunes. Rhudy opened the show with some of her original songs that the crowd adored. Anytime she mentioned a new song, the crowd cheered loudly in anticipation.
After Rhudy warmed up the audience, Mipso took over the stage. The band seemed to be in awe because of how well the audience was singing along with their songs.
Down to earth is the perfect way to describe Mipso, crowd member and junior exercise science major Jennifer Farrar said.
"I really appreciated the intimacy of the band, they really seemed down to earth," Farrar said.
Mipso closed the show with a dedication to the late singer Prince by performing "Purple Rain." The audience cheered as they collectively sang along.
Afterwards, the band said that they would begin their long awaited journey home to Chapel Hill, carrying home with them a piece of Boone's great energy.
Story by: Juliet DeRienzo, Intern A&E Reporter