Mountaineers dominant in home opener
After a successful "Big Orange Bash" tournament over the weekend, in which App State beat Charleston Southern and Clemson in three sets, and lost only to UNCW, the Mountaineers jumped into the match with confidence and momentum.
Gardner-Webb started strong in the first set, opening up a 5-2 lead. But the Mountaineers took it from there, eventually tying the score at eight and ultimately winning the set 25-17.
The set was an excellent opener to the match for App State and a good precursor to how the rest of the match would go.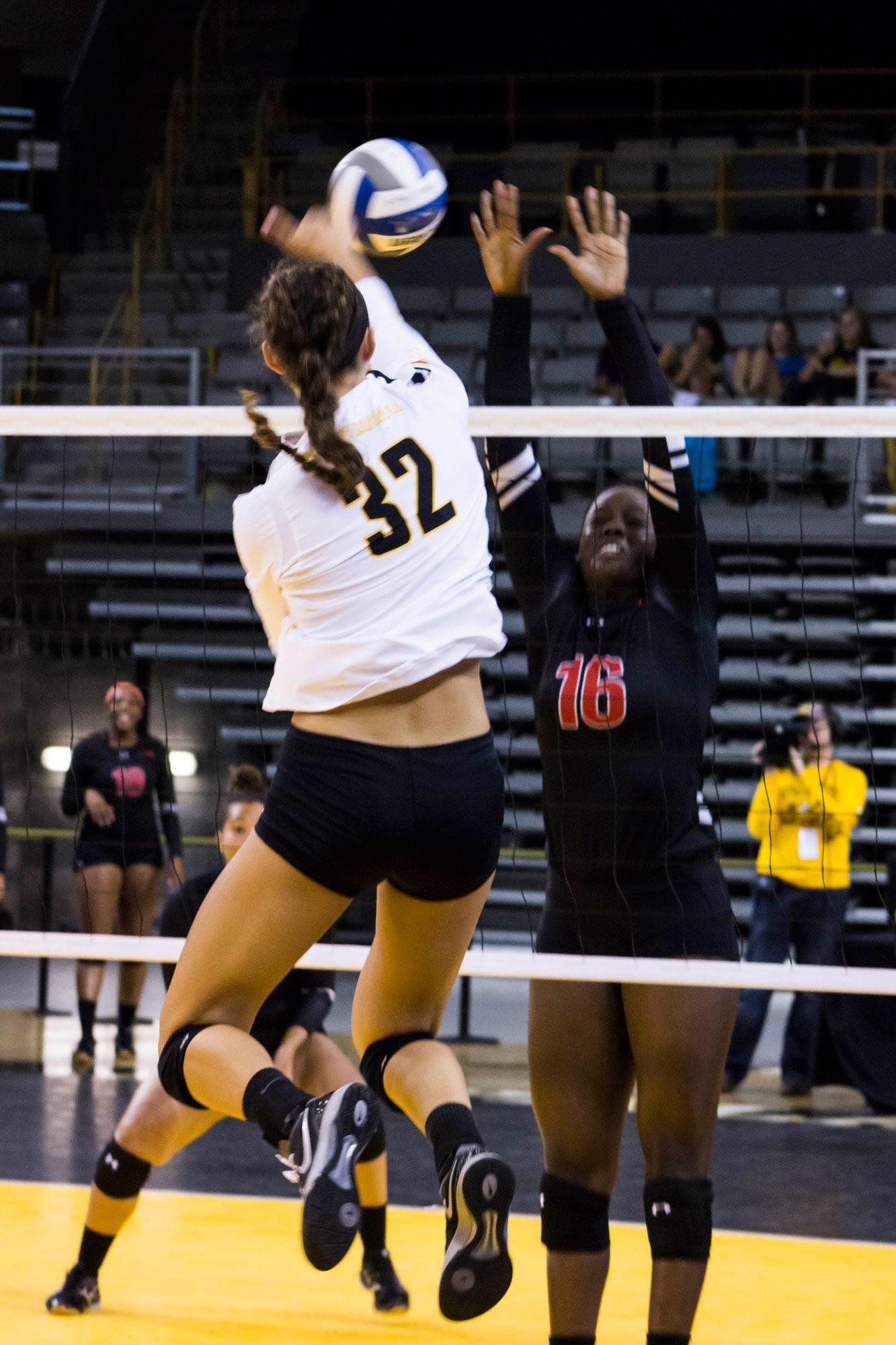 Several players stepped up to take control during the set, including junior Ashton Gregory, who had four kills, senior Paige Brown with 10 assists and one service ace and freshman Alana Shoff who had two kills and a dig.
The beginning of the second set was almost a reverse of the first. App State started hot, starting out with a lead of 6-2, but eventually had it get as close as 8-7.
Gardner-Webb called two timeouts during the set to try and help gain a rhythm but failed, losing the set 25-15.
A standout star in this set was senior Meghan Mahoney. As a libero, Mahoney specializes in defense, and during the set accumulated 10 digs to keep the Runnin' Bulldogs from scoring, as well as setting up the ball for an App score.
Ashton Gregory added another four kills, senior Jess Keller had three, and senior Emily Corrigan also had five digs.
The third set was the nail in the coffin for Gardner-Webb. The Runnin' Bulldogs put up a valiant effort, posting their best set of the evening, as well as keeping the score within six points in difference for the entirety of the set.
Bulldogs freshman Sydney Marshall put up three kills, and sophomore Nicole Celarek had four. But in the end, the Mountaineers prevailed, winning the set 25-19 and finishing the match after just an hour-and-a-half of play.
All around, App State played a great match. Ashton Gregory had 12 kills, and Jess Keller and junior Vera Horstmann each had nine. Paige Brown had a whopping 32 assists and eight digs on defense. She is coming off a Sun Belt Setter of the Week performance, and added a tremendous match Thursday. Mahoney was also key in victory, digging 12 balls on defense.
The Mountaineers posted only three serving errors in 49 attempts, as well as one ace. They also had 25 kills in 57 attempts, showing that they have been working toward becoming a better team all around.
This bodes well for the rest of the season, as well as for their next matchup beginning Friday against Iowa State in the Fairfield Inn and Suites Cavalier Classic, hosted by the University of Virginia.
Story by: Brooks Maynard, Sports Reporter