Mountaineers fall in regular season opener to ACC Yellow Jackets
The Holmes Convocation Center was the sight for the matchup between App State (0-1) and Georgia Tech (1-0). This was the home opener for the Mountaineers, drawing a large crowd of 750 to kick off the new women's basketball season.

App State looked to start off their season right after going 12-19 last year. They were without their star guard Madi Story after she suffered a season ending ACL injury last month.
Georgia Tech seeked a 1-0 start to the season after losing to Michigan in the WNIT championship last year in a heart breaking triple overtime loss. With tournament aspirations, they looked to come to Boone and get a quality win on the road.
App State was simply out played by a tough ACC team, falling 75-41. Georgia Tech was able to force turnovers with their full court press, causing 26 turnovers as a whole on the night. The Mountaineers weren't able to get off too many quality shots in transition when Tech really put on the heat.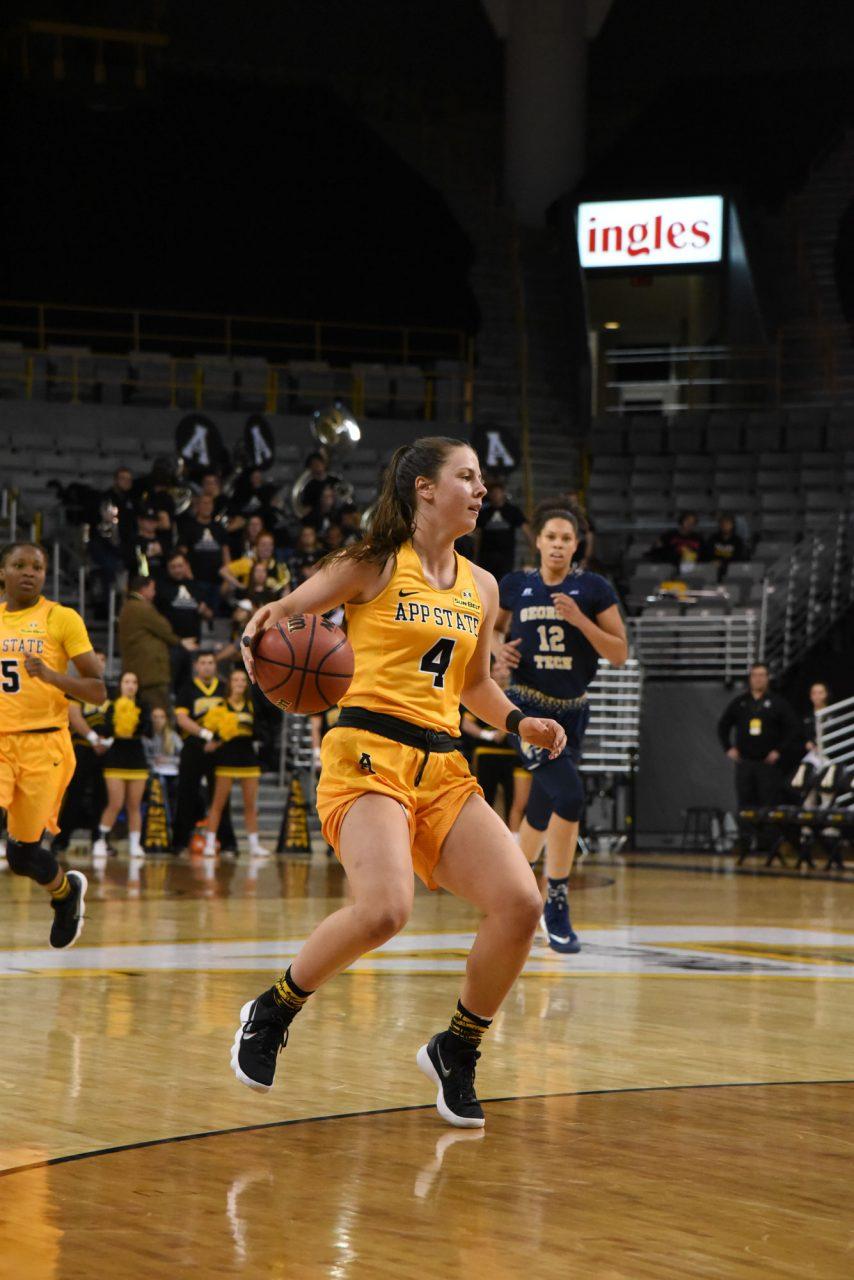 "They limited our transition game and the pressure, they just don't stop…the press disrupted us not in terms of turnovers but then it only gave us about 18 seconds to let us run our half court offense," head coach Angel Elderkin said.
Freshman guard Tierra Wilson led the Mountaineers scoring with 15 points on 4/10 shooting and 4/9  from the three. She scored App's first six points with two threes to start off the game.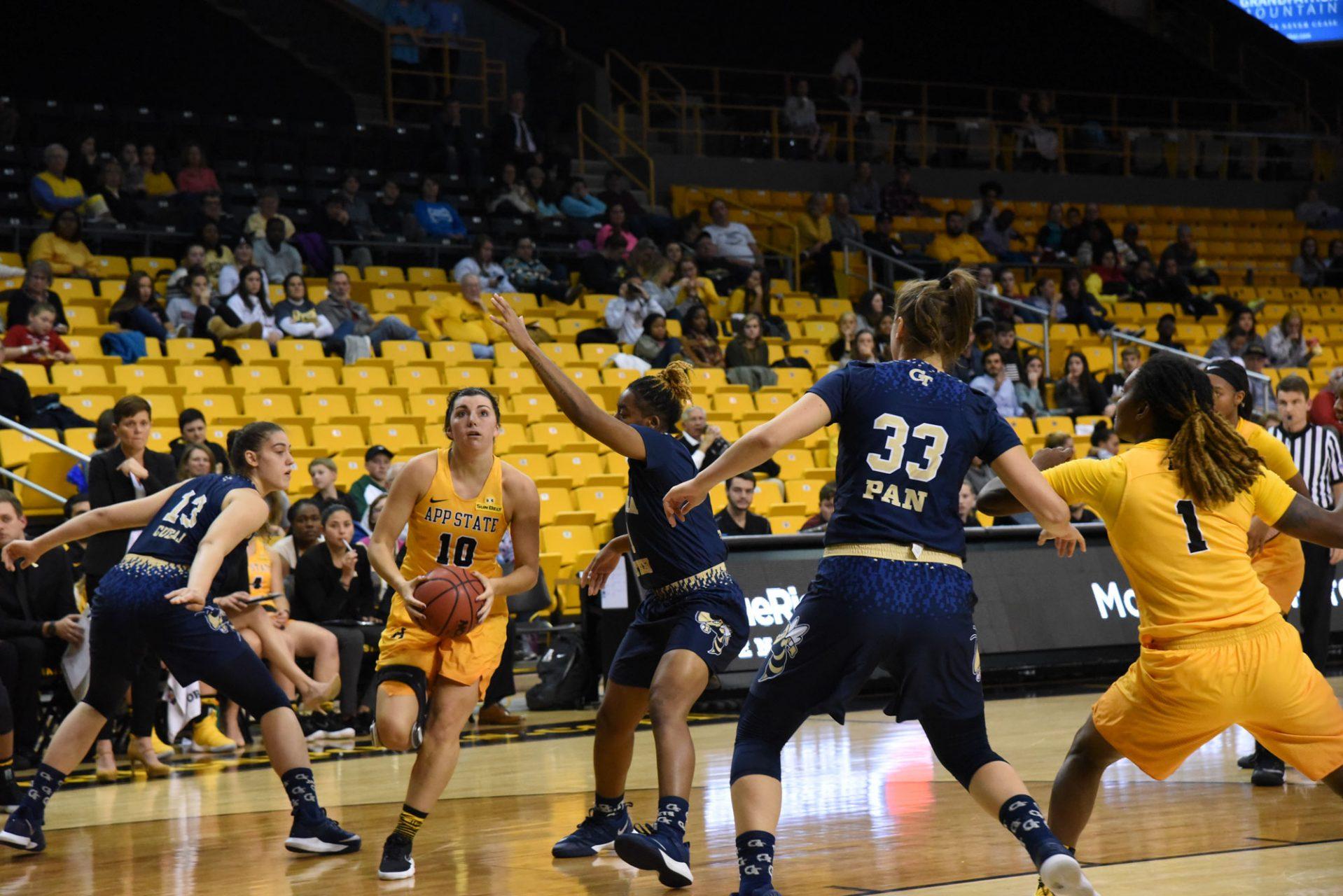 Wilson did have a tough time keeping possession of the ball, turning it over five times on the night. With Story out for the season, Wilson will have to take over as the point guard for App, something she has embraced and is looking forward to.
"I feel like I had to settle as a leader; be more vocal and talk," Wilson said on her first experience in a college basketball game.
Wilson will be a big factor for the remainder of the season, filling up the stat sheet and being dangerous from just about anywhere on the court.
Freshman center Bayley Plummer led the team in rebounding with thirteen total. She was able to fend off a big Georgia Tech lineup and kept them off of the offensive glass. Plummer couldn't get it going from the field, scoring four points on 1/7 shooting.
After getting outrebounded in the first quarter, App was able to close the rebounding margin and were minus three in that category. The Mountaineers did a great job hustling to 50-50 balls and getting some extra possessions.
In the end, it came down to turnovers and missing shots. Georgia Tech forced turnovers and they will make it hard for any team to get the win against such a talented roster.
Appalachian State will look to get their first win of the season as they travel to Virginia on Sunday to take on Radford.
Story By: Aman Hyrams, Intern Sports Reporter
Photos By: Halle Keighton, Photo Editor