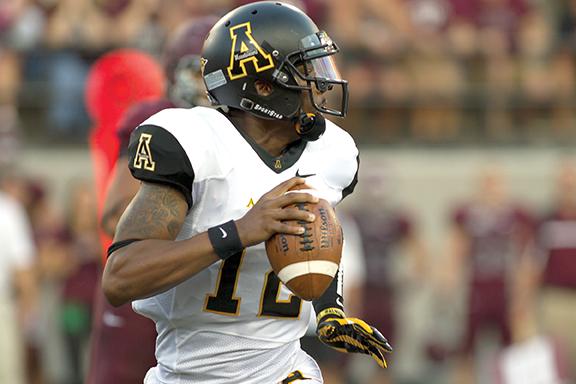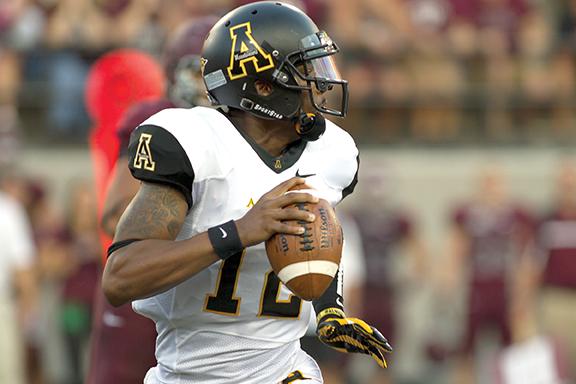 After a disappointing loss at Montana in the season opener, Appalachian State will face-off against North Carolina A&T in the Mountaineers' home opener.
App State spent all week focusing on fixing their errors from Montana.
"We didn't play particularly well," head coach Scott Satterfield said. "Too many mistakes to play with a good team like they have. We're glad to be back here in Boone."
Satterfield said there was difficulty in scouting the Aggies this week due to their bye-week last weekend.
"The most difficult part is probably offensively because they have a new offensive coordinator and we have no idea what they're going to do offensively," Satterfield said. "What we're trying to focus on is what we did last week and try to get better at our fundamentals."
Senior wide receiver Tony Washington said they needed to fix small things like not capitalizing on long drives.
"Just learning from mental mistakes that we made in the game," Washington said. "I think the biggest thing is just to not make mistakes at crucial points in the game.
Senior quarterback Jamal Londry-Jackson said it all came down to execution.
"We have to execute our game plan, which is something we didn't do in Montana," Londry-Jackson said. "We had a lot of mental mistakes and penalties that killed some drives, so we have to stop those."
Despite the team's early season problems, Satterfield said that this was essentially a first game starting over again.
"They understand that we can have a pretty good ball team," Satterfield said. "We just have to continue to work on the little things and work hard and have our best week of practice. They were fired up yesterday and I think the attention to detail was there."
The Mountaineers are going up against a tough defense with N.C. A&T. The Aggies were second in the FCS last year behind North Dakota State. On the other side, App State was ninth last year in the FCS in total offense.
App State has a sense of urgency about this game; they know they need a win.
"It's really important, especially for the momentum of the season and just to build confidence in the team," Washington said. "Coaches expect us to play well, as players, we want to redeem ourselves. We just have to show everybody that we are back on track."
Freshman linebacker John Law mirrored the urgency.
"It's always important for us to get a win," Law said. "We would have liked to have won the last one. Winning is what we practice for."
Despite this, the team is confident that with The Rock behind them, they can win.
"We'll be waiting for it," Londry-Jackson said. "We're going to hope to see a big, sell-out crowd and get out here and put up some points for them."
Washington said this game has added importance because he's a senior.
"It's going to be really exciting," Washington said. "It's going to be my last home opener, so it's really special to me. So I can't wait to get out here and play in front of the greatest fans I've been able to play in front of."
The Mountaineers will take on the Aggies on Saturday at 6 p.m. at Kidd-Brewer Stadium. A fireworks show is scheduled for after the game.
Story: ANDREW CLAUSEN, Sports Editor; CORY SPIERS, Opinion Editor
Photo courtesy of MEGHAN NOLT, Montana Kaimin