Mountaineers play catch up, but fall short to Wildcats
It was a cold Sunday afternoon as the Davidson Wildcats (2-2) defeated the App State Mountaineers women's basketball team (0-4) in a heartbreaking 59-57 game that was close to the very last second.
Head coach Angel Elderkin started freshman Lainey Gosnell for the first time after being continually impressed with her abilities. She had an impressive night scoring a team-high 20 points in 34 minutes of play and keeping the Mountaineers in the game including a game-tying 3-pointer in the final minute.
"Coach was just impressed with my work ethic and what I was doing on the court," Gosnell said.  "They started me at the three and I just couldn't get the job done there, but when they moved me to the four I was really able to dial my shot in and stretch the court for us."
Davidson came prepared to grind out a win, throwing multiple different scenarios at the Mountaineers including an unprecedented full court press in the early third quarter. With the youth and inexperience App State has in their roster this season, it was a struggle from beginning to end.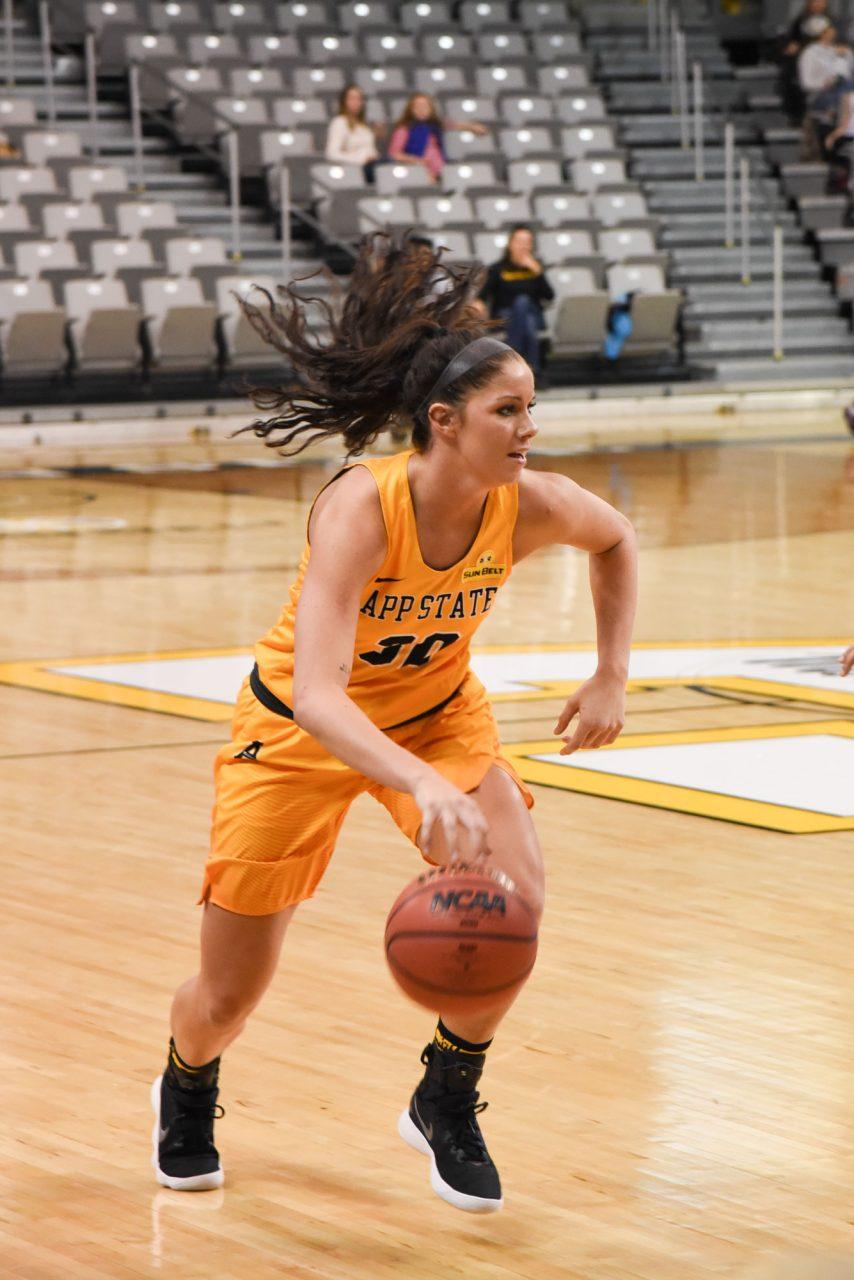 "We're asking kids that have never played at this level or at this speed to perform," Elderkin said. "We didn't start the way we wanted to and we had to play catch up the rest of the game for it."
Redshirt sophomore Kaila Craven gave a strong 15-point performance as she is slowly coming back from a previous injury, leaving her limited in practice and game time.  
"The first quarter killed us, it's hard to come back, you have to start strong," Craven said.
Sophomore center Bayley Plummer also had a notable performance, recording a career high 16 rebounds. She added 8 points and four assists on top of a pair of blocks and steals.  
While App trailed for most of the game, late in the fourth quarter the Mountaineers made one final push to take the lead from the Wildcats. With little time on the clock and down by 6, Gosnell hit two statement 3-pointers to tie the game up with 16 seconds left. Unfortunately, Davidson scored again on a fastbreak layup to take the lead for a final time.  
Despite the unfortunate outcome, this young App State team showed a lot of heart and composure in a situation that would have caused most to lose their composure.
With this game in the rearview mirror, App looks ahead to North Carolina A&T on Tuesday, which is a team that Elderkin said will incorporate a lot of things they experienced against Davidson.  
Story By: Garrett Wold, Intern Sports Reporter
Photos By: Halle Keighton, Photo Editor