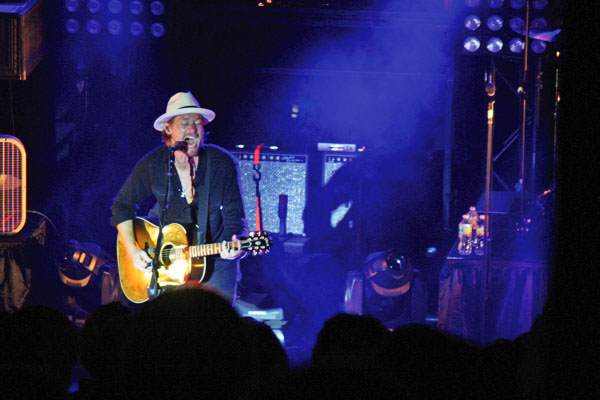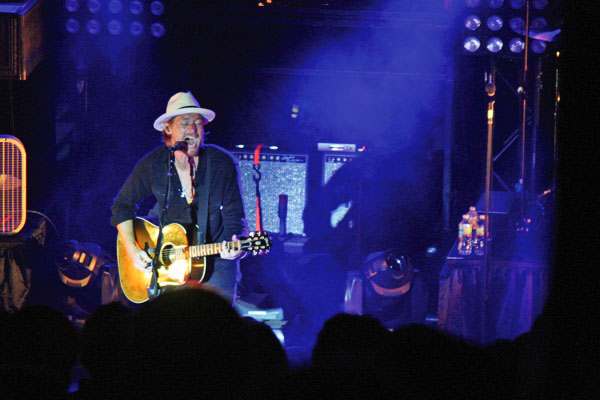 Rock music concluded Fan Fest Saturday night as NEEDTOBREATHE showed the university a bit of southern musical rock flair at Kidd-Brewer Stadium.
This year is the second year that Fan Fest has included a concert in the post-scrimmage Fan Fest activities.
Students and staff requested the band come to Appalachian for the 2012 Fan Fest.
"We polled the staff and students who work for us," said Samantha Stevens, Fan Fest organizer.
Though hailing from Seneca, South Carolina, NEEDTOBREATHE came to Fan Fest with some pre-established connections to the Appalachian family.
Lead singer Bear Rinehart attended Furman University in South Carolina where he played football. As the band played the intro to "Washed by the Water," a crowd favorite, Rinehart recounted his personal Appalachian memories.
"We got beat every time we played here'" Rinehart said, to massive cheers.
More cheers and laughter erupted when Rinehart stated one of his favorite things about the campus.
"Y'all are a little bit hippie, you know what I mean?" said Rinehart.
The band took the stage around 8:30 p.m. and played mainly from their top hits including "Washed by the Water," "Something Beautiful," "Girl Named Tennessee," and "The Outsides."
The band has quite a following on campus, especially among Christian students. The band, though a Southern rock band in name, has had more hits on the Christian rock chart than any other chart.
But the band isn't just limited to Christian students.
"I love NEEDTOBREATHE," Caleb Smith, sophomore elementary education major, said. "I like their sound altogether and that they have different types of music. Anyone can be a fan."
Story: EMMA SPECKMAN, Intern A&E Reporter
Photo: AMY BIRNER, Photographer