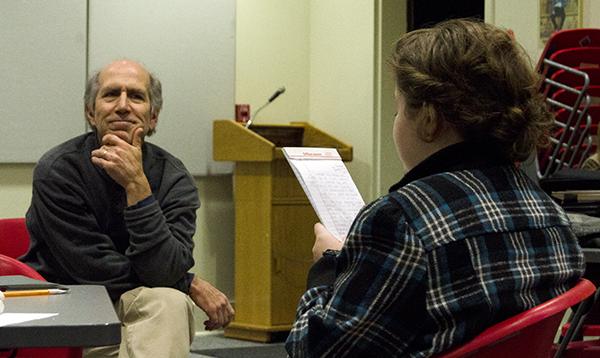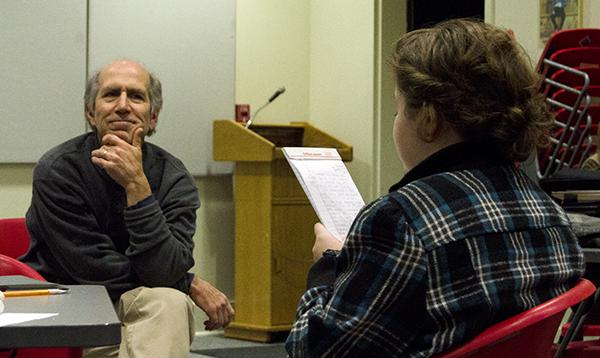 To celebrate the 80th anniversary of the North Carolina Poetry Society, current North Carolina Poet Laureate and Appalachian professor Joseph Bathanti and other poets will present a poetry reading this Thursday at 3:30 p.m in the Scholars Bookshop in the University Bookstore.
Bathanti will read both old and new poems at the event alongside fellow professors and notable poets Lynn Doyle and Hilda Downer.
"I want to say how much I admire Lynn Doyle's and Hilda Downer's poetry and I'm proud to be reading with them," Bathanti said.
Following the reading is an "open mic" style presentation of poetry by students, faculty and community members.
All are encouraged to bring material and participate.
Bathanti, a professor of creative writing, director of the Writing in the Field program and writer-in-residence of Watauga Global Community, took the office of Poet Laureate in September of this year after being given the position by Gov. Bev Perdue.
His personal long-term mission as the seventh Poet Laureate of North Carolina is to extend his influence to veterans in order to help in sharing their experience through literature.
According to the North Carolina Poetry Society, "the North Carolina Poet Laureate acts as an ambassador of N.C. literature, using the office as a platform from which to promote N.C. writers and the potentially transformative qualities of poetry and the written word."
The North Carolina Poetry Society began in 1932 with six members, but has since expanded to include over 370 poets all over North Carolina, working on an all-volunteer basis. The organization holds three meetings a year, as well as hosts a variety of literature competitions and awards throughout the year.
Bathanti sees the North Carolina Poetry Society as an essential aspect of the literary arts in the state.
"It has supplied the state of N.C. with grassroots advocacy for poets and poetry for the better part of a century," Bathanti said.
This event is taking place in tandem with other readings throughout North Carolina over the course of the next month. Other events feature readings by former Poet Laureates and notable North Carolinians.
"I'd of course want students to take away from the event a new appreciation of poetry, that it is every bit as engaging and entertaining as prose – and often embodies the same narrative heft – and that seeing and hearing poets read their work in person brings that work to life," Bathanti said.
The event is free and open to the public.
Story: LOVEY COOPER, A&E Reporter
Photo: OLIVIA WILKES, Senior Photographer