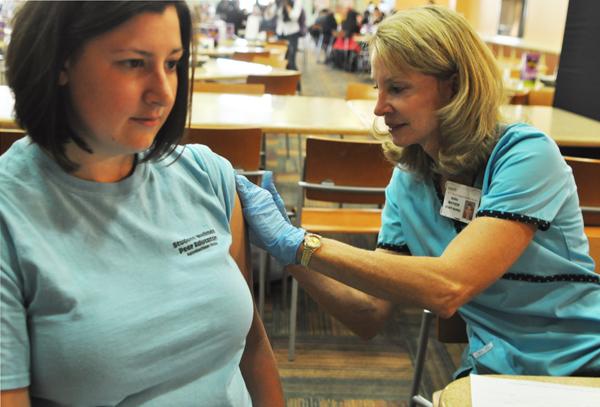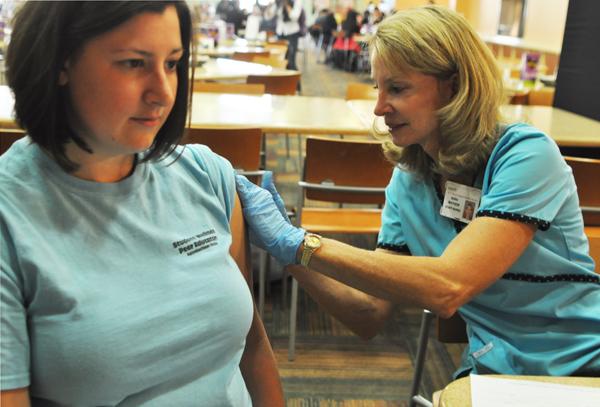 Flu season is not until February or March but the university's Health Services has already started giving out flu shots.
The shot lasts for six to eight months, Health Services staff nurse Jill Venable said.
Venable has worked in Health Services since 1999 and said Health Services gives out an average of 700 flu shots a year.
However, 1,500 flu shots were given last year.
So far, 450 have been given out this year, Venable said.
Health Services has 1,100 more flu shots left, but they have the option to get more.
"Students always say that they don't have time to get sick," Venable said. "This is a way for them to not get sick."
Some students, however, don't think the shot is necessary.
"I will not be getting a flu shot this year," Aly Martino, junior French major, said. "I don't see the point of it."
The flu shot will not give the recipient the flu, although students may experience the "sniffles" for a few days after getting a shot, Venable said.
Health Services is open every weekday and the wait for a flu shot should not be longer than 30 minutes, Venable said.
Health Services offers the nose spray vaccine in addition to the shot.
There are generally four different strains in the vaccine, depending on which strains were seen in the previous years.
"I should get a flu shot, but I haven't made a decision," Lucy Winesett, freshman dance studies major, said. "I went last year without one and I was fine."
Story: LINDSAY BOOKOUT, News Reporter
Photo: MAGGIE COZENS, Photo Editor