Growing up in Nigeria, Michael Obacha often found it difficult to spend time on the basketball court.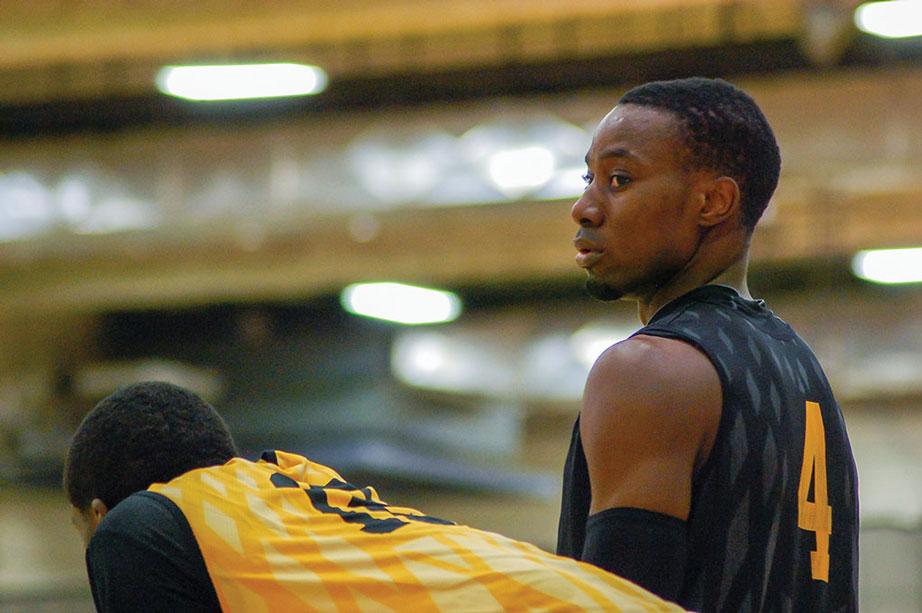 It wasn't because he lacked skill, and it wasn't because he was too tired.
It was because he didn't have the right shoes.
Now a sophomore forward for Appalachian State basketball, he decided  this year to do everything he could to make sure that doesn't happen to kids in his native country.
"Out here, you guys are very, very fortunate with the things you guys have," Obacha said. "I just want to find a way to see how I can help other guys play the game they love."
He began by asking friends and family to donate new or gently used shoes, which he plans to take back to Nigeria this summer when he returns.
Former Davidson basketball player and Nigeria native, Andrew Lovedale, started a similar drive in 2009 and also founded the Access 2 Success Foundation, which helps provide charitable services to the people of Nigeria.
Lovedale contacted Obacha in December and offered to help with the drive.
Now, shoes will be accepted at all remaining Mountaineer home games at the northwest and southwest entrances of the Holmes Convocation Center and monetary donations will be accepted via the Access 2 Success website to help cover the $5 cost of shipping for each pair of shoes.
The Mountaineers' players are always quick to recognize how great it is to have a player like Obacha.
"If we don't have something, he's always the first to offer," junior guard Tab Hamilton said. "He will always get his last just for somebody else's happiness. It's good to have a teammate like that."
Fourth-year head coach Jason Capel said it is a coach's dream to have a player like Obacha.
On the court, Obacha has been very consistent, appearing in all 18 games for App State and starting 16. He averages 26.7 minutes per game, 8.9 rebounds per game and scores 5.9 points per game – a mark that ranks him sixth on the team.
"Obacha is a kid that is everything you want out of a student athlete," Capel said. "He's going to give you maximum effort on the court, he's going to do well in the classroom and the biggest thing is he cares about other people, he cares about his teammates and he cares about the community."
The drive's ultimate goal is 500 pairs of shoes and $2,500.
To date, the drive has received approximately 60 pairs of shoes and there are five home games remaining.
Regardless of the final number of shoes or money, Obacha will reach the goal he set for himself long ago.
"My parents taught me since I was a kid that it's not always about you," Obacha said. "My goal is I just want to make someone smile, just bring joy to people – that's my motivation."
Fans interested in learning more about the shoe drive can contact associate sports information director, Ryan Bower at bowerrp@appstate.edu.
Story: Cory Spiers, Sports editor
Photo: Dana Clarke, Intern Photographer