Forgetting last game
The Mountaineers (8-11, 5-5) were rolling along after ripping off four-straight wins before being brought back down to Earth by a talented Georgia Southern squad on the road Jan. 29.
App State struggled to make baskets against the Eagles in the 83-46 loss. That game marked the third time this season that the Mountaineers were held to under 50 points.
When this App State team struggles to score early, it seems as if they start forcing shots, losing confidence and as a result, struggle to make open shots later in the game.
The matchup with Georgia Southern wasn't the first time this season that the Mountaineers have had shooting woes, but during their four-game winning streak, the offense was doing just enough to win and the team has to reach that point once again to get back into the win column.
Setting up for a strong finish
The Mountaineers have 10 games remaining and six of them are home games, including a stretch of four straight at home to close out the regular season.
If the Mountaineers can generate some momentum going down the stretch, they have a chance to match last year's win total of nine and expand on it even more in head coach Jim Fox's first season at the helm.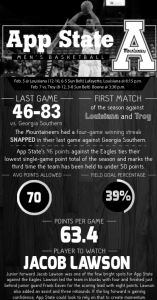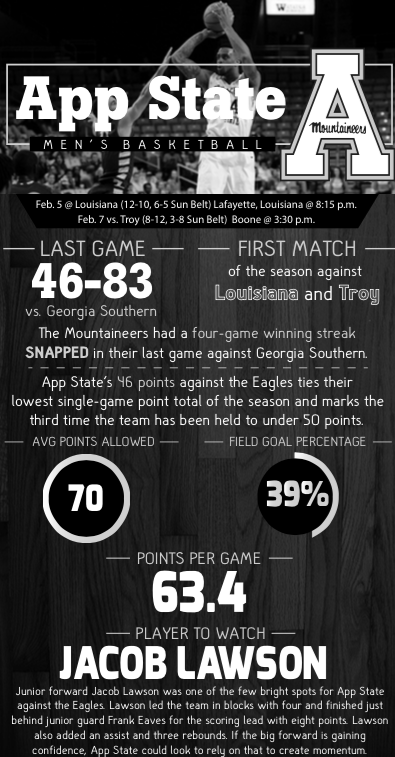 Story: Cory Spiers, Sports Editor