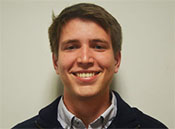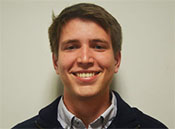 As a computer science major, I believe the proposal to move five faculty offices and three workrooms of the Department of Computer Science would have a harmful effect on the department and its students.
According to an article in The Appalachian, Director of Fermentation Sciences Seth Cohen said location decisions were made by the Space Committee "based on criteria they deemed most important."
While there are many facets to this issue, I feel the effect it will have on the department and students was overlooked.
I have a busy schedule, and even though my professor is in her office many different times during the week, only one of those times fits with my schedule.
If her office is moved, that will further decrease the amount of time I have to come to her for help.
"To physically separate [the professors and students], the disadvantage would be the breaking up of the community," said James Wilkes, chair of the Department of Computer Science, in the article.
Freshman computer science major Dixon Styres said the move would be detrimental to both the professors and students.
Styres said if the community were to be separated, "a crucial link would be broken in the student-teacher relationship."
Styres went on to say that if the possible move were to occur, students "would feel detached from the teachers."
The Department of Computer Science has a distinguished professor and the director of the Academy of Science.
This proposed move would uproot the work all those who have helped bring the program to prominence have done, and hinder its progress.
The Department of Fermentation Sciences is a program that just started enrolling students this fall.
Why is this new, untested program's needs being considered over the needs of a successful and well established program?
While I love my computer science classes, they are extremely difficult. In order to succeed, I need help from my professors and the computer science community as a whole.
If the proposed move of the department were to take place, it would make it much more difficult for me, and students like me, to succeed.
I just hope those making this decision keep the students they want to help in consideration.
Scott, a sophomore computer science major from Huntersville, is an opinion writer.