Opinion: It's tragedy, not gossip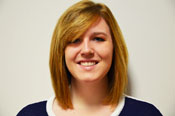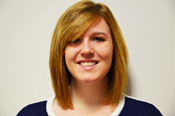 This weekend we lost a member of the Appalachian family.
The tragic loss of one of our fellow Mountaineer is shocking and upsetting for everyone. We all feel the loss in some manner and share in the family's grief.
While the death of Tyler Blalock has rocked the campus, we need to be careful how we address his memory during this time.
For some, the unusual circumstances of Tyler's death have become a topic of gossip around campus.
But a tragedy like this should not be taken lightly in any conversation.
Everyone wants to discuss the matter, but all of us need to think about how our words affect Tyler's memory, as well as his family and friends.
After such a sudden loss, it's understandable that we want to talk about it. The problem isn't us expressing our shock and grief over the Blalock's family's loss, it's spreading rumors when talking about it.
We all need to remember that the death of one of our peers isn't a flippant piece of news to gossip about.
We must respect the magnitude of the situation and use discretion when speaking of his passing. Fight the rumors with truth.
Let's all respect Tyler's memory and keep his loved ones in mind as they work through this difficult time.
My deepest sympathies go out to his family and friends.
Reule, a junior journalism and public relations major from Charlotte, is an opinion writer.