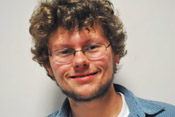 The elections this year have finally come to a close with the re-election of President Barack Obama. The presidential race has been the focus of much of the election, but the most heartening votes cast on Tuesday were those in the states of Washington and Colorado to legalize the use of marijuana.
Contrasted with the underwhelming choice of candidates for national office, the initiatives in Colorado and Washington show that at least part of the country is moving in a progressive direction.
To truly understand the historic importance of this decision, it is necessary to note that it was recreational marijuana usage that was legalized, not merely medical usage.
The distinction matters because it touches on essence of the question: the right to do with one's own mind and body what one wishes to do, so long as no one is harmed.
What Washington and Colorado did earlier this week in inching toward a more free society is laudable, but several important facts must be kept in mind.
For all the measures' supposed radicalism, the actions of these two states are not that outlandish. Both laws state that users must be over 21 and are allowed only one ounce.
And since marijuana is still prohibited under federal law, there will likely be some federal pressure on the states.
As the last decade or so has shown, the progression to greater individual freedom is not always easy or even inevitable.
However, Tuesday's events show that the spirit is certainly not dead. Hopefully, in the coming decades we as a nation will be able to expand and build upon what was done this week.
Griffin, a freshman journalism major from Madison, is the opinion editor.