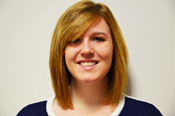 Home game Saturdays – sacred days in Boone dedicated to tailgating, grilling and some good ole' Mountaineer football.
Now, remembering last Saturday makes fair amount of us Appalachian State supporters cringe. It was a hard one to sit through for any fan.
Like everyone else, I was disappointed by our Mountaineers' performance against the Citadel.
But as I watched people file out of the game disgruntled and upset, I thought about something: no matter how many times we lose, no matter how badly we might play, I'm still proud to be a Mountaineer.
Never mind that the Citadel beat us 52-28. I will be there at the next game just as loud, proud to be cheering my team on.
Yes, it's fun to win, and losing is definitely disheartening, but football is about so much more than the final score.
To me, going to football games means being with friends and family and cheering 'til I have no voice.
It's a bonding event that allows us as students to unite as one body rooting for the same goal.
It's about standing behind the team we love and demonstrating our loyalty to the Mountaineers, no matter the outcome.
I'll admit, I love when we win, but even when we don't I'm proud to say that I support my team and my school.
As an obnoxiously loud fan, I will always tell you that at the end of the day I was glad to be there at the Rock clad in black and gold.
Because football is one of those things all of us can agree on.
We just want to see our Mountaineers kick ass.
Reule, a junior public relations and journalism major from Charlotte, is an opinion writer.