PCP: Class time is not the time to register students to vote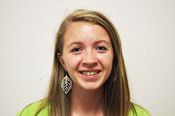 The following is part of a Point / Counter-Point discussing some university professors' decision to take class time to register students to vote, either with help from a guest speaker or by the professors themselves.
---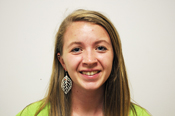 I'm glad that the university as a whole is making strong attempts to increase voter registration on campus.
The short hour or so I have in class, however, is not the time to do it.
Almost all my classes meet twice a week for an hour and fifteen minutes. If someone comes in to talk to us for about fifteen minutes about the importance of voting, then we only have an hour left in class.
That puts us behind, and everything we missed during that time is work that we have to do for homework.
I can't event imagine what that means for a shorter 50-minute class.
I think voting is a right that should be taken advantage of, but I pay a lot for every minute of class and I want to learn what I signed up to learn.
I've been impressed with the enthusiasm of many adamant clubs and organizations on campus trying to register students, regardless of political affiliation.
But are the voter registration tables on Sanford Mall and in Plemmons Student Union not enough? Are the people all over Boone with registration forms and clipboards not effective?
If a student is asked twice a day if he or she is registered to vote and that student still chooses not to register, I doubt asking during expensive class time will change his or her mind.
Could it be possible that the point of registering students in classrooms is to corner them in a place where they cannot say no? It's beginning to look like it.
We have to remember that voting is a right and a choice.
If people don't want to vote, they are completely allowed to abstain, though I encourage everyone to participate in the election.
As for me, I am already registered to vote and I plan to exercise my right in November.
But please, do not interrupt the class time that I'm paying for to tell me something I already know.
Bookout, a sophomore English major from Charlotte, is an intern news reporter.