Watauga County municipal elections for Boone, Blowing Rock, Seven Devils and Beech Mountain will be held Tuesday from 6:30 a.m.-7:30 p.m.
Early voting inside Plemmons Student Union and at the County Administration Building began Oct. 19 and will end Saturday. While election day voters must vote at their designated polling place, early voting at both locations is available to any registered voter in the county.
The voter registration deadline for election day was Oct. 13, but same-day registration is available to early voters who provide proof of residency for a municipality in Watauga County. A voter's registration status and polling place information is available on the State Board of Elections website.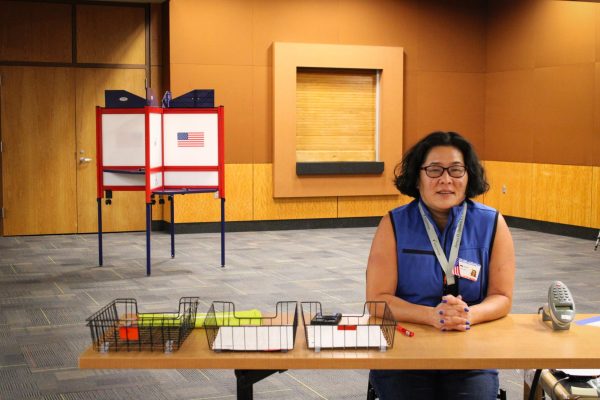 Starting with this election, voters across North Carolina will be required to present a Photo ID when voting, joining nine other states that have strict voter identification laws.
The change in requirements is due to the North Carolina Supreme Court reversing its decision on a 2018 bill that required voters to present an ID upon voting. The bill was meant to help curb voter fraud and create trust in the electoral system.
The bill, S.B. 824, was overturned by the court in 2021, which determined the bill violated the North Carolina Constitution and would negatively impact Black voters' ability to vote.
After the Republicans gained a majority on the court through the 2022 elections, the bill was revisited in April 2023 and the decision was reversed, putting the bill into law. The judges voted along party lines, with the five Republicans in support of the bill and the two Democrats in opposition.
Forms of eligible Photo ID when voting include:
North Carolina driver's license

Driver's license from other states and U.S. territories

U.S. Passport or U.S. Passport card

North Carolina voter photo ID card issued by a county board of elections

College or university student ID approved by the State Board of Elections
App State student and employee IDs are approved by the State Board of Elections, meaning students can use their AppCards to cast a ballot.
If an individual does not present an acceptable ID, they can cast a provisional ballot by filling out an ID exception form or return with their Photo ID the day before the county canvass on Nov. 17. The form allows voters to choose a permitted exception on why they cannot provide an ID.
Provisional ballots are granted when questions arise about a specific voter's eligibility to vote in a given election. The Watauga County Board of Elections reviews the ballots after election day and must consider all provisional ballots for eligibility before finalizing election results.
Absentee voters must provide a photocopy of their Photo ID in their mail-in ballot, or include a copy of an ID exception form, which is provided by the County Board of Elections.
The Boone Town Council has three candidates running for three vacancies. Jon Dalton George and Edie Tugman are up for reelection. Eric Plaag, chair of the Historic Preservation Commission, is running for the vacancy created by council member Becca Nenow, who declined to serve another term.
While all three will be elected, the top two vote-getters will serve four-year terms and the third-place finisher will serve a two-year term.
The past municipal elections of Watauga County have seen a significant disparity in voter turnout compared to presidential and general elections. 
According to the State Board of Elections, over 70% of the county's registered voters participated in the 2020 presidential election and over half in the 2022 general election, while the 2019 and 2021 municipal elections saw just 11% and 12% respectively.
Matthew Snyder, director of the county board of elections, said he hopes municipal election voter turnout will start trending towards the numbers of general and presidential elections.
"Municipal elections are probably the elections that will have the most impact on voters," Snyder said. "They impact your life more than federal elections a lot of the time. We always encourage people to get out and vote."
Watauga County has 44,299 active registered voters. As of Oct. 31, a total of 355 people have voted during the early voting period.