Rapid reaction: App State 71, ETSU 82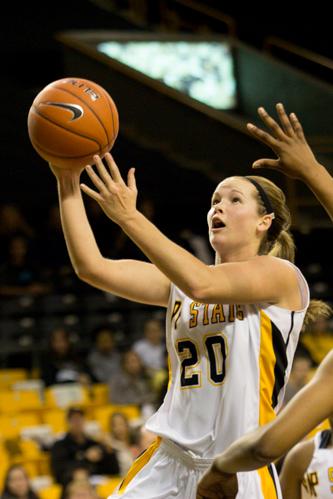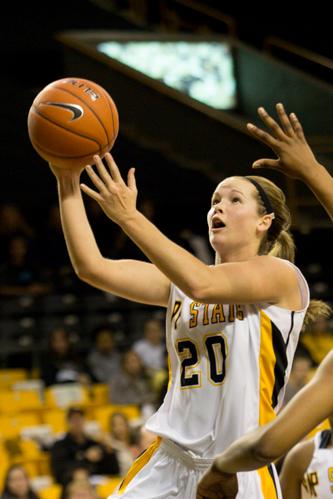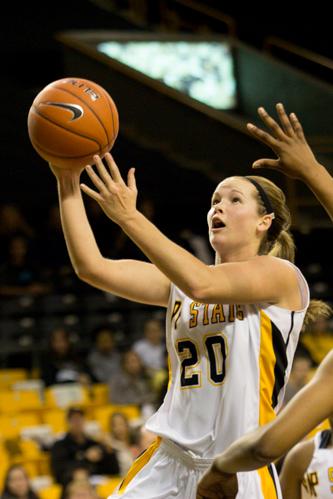 Rapid reaction after the App State women's basketball team (0-2) fell to East Tennessee State 82-71 (1-1) in the home-opening double-header.
First Half Frenzy
The Mountaineers started off scoring the first points, but after that it was a back-and-forth grudge match, each team acquiring 10 fouls. App State stayed in it largely due to junior guard Katie Mallow, who had 13 points, including three from beyond the arc.
However, App State was outrebounded and missed free throws. In the first half, ETSU was 11-14 from the charity stripe while App was a mere 4-11.
Stifling Defense
ETSU mainly utilized a zone defense that the Mountaineers struggled with for most of the game, shooting just 44 percent from the field. For most of the game, App could not score on consecutive possessions.
ETSU caught App off balance, forcing 21 turnovers, including 8 steals and 2 blocks for the Buccaneer defense.
The Good
App State's second half was tough and aggressive. They came out determined and showed it on both sides of the floor. Junior Maryah Sydnor was great with 19 points.
At one point, ETSU's lead was 11, but a run by the Mountaineers managed to cut it to 4 points with three minutes left.
Freshman Mia Marshall also had a solid second half. She posted 5 points, 7 rebounds and 1 block.
The Bad
App State just had too many missed opportunities.
They had a total of 21 free throws and only made eight. The majority of the game was close and making those free throws could've been the difference. Although ETSU was only shooting 51 percent from the field, they made 66 percent of their free throws.
The Mountaineers seemed to be lacking chemistry, but that could be because they're a young team and it's only the second game of the season. There were flashes of potential late in the second half – a couple of fast breaks and ball movement that resulted in open 3-pointers.
However, they weren't consistent enough to be a deciding factor.
What's next?
The Mountaineers hope to get their first win of the season with a home game against Lees-McCrae on Friday at 6 p.m.
Story: AERYN EMMERICH, Intern Sports Reporter
Photo: PAUL HECKERT, Staff Photographer