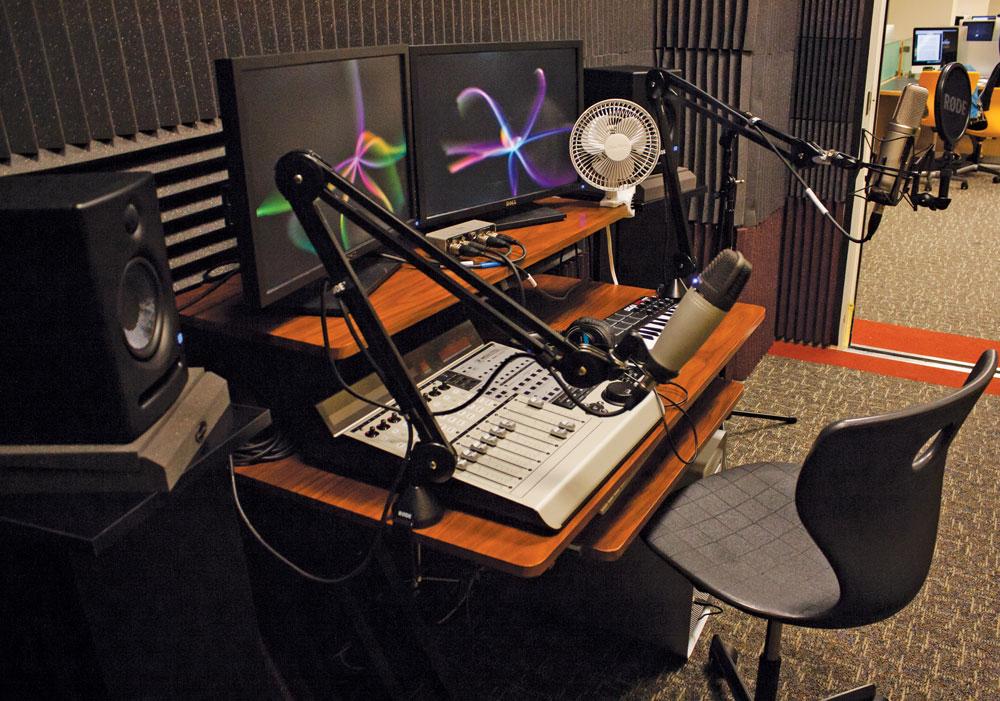 Belk Library and Information Commons' newest addition is an audio recording room that allows Appalachian State University students to have access to a soundproof room to create music and audio in.
According to library.appstate.edu, the equipment includes two microphones, a mini keyboard, double-screen computer monitors, a multi-track mixer, audio interface, headphones and connections for instruments and microphones. The software available in the room includes Adobe Audition, GarageBand, Logic Pro X and Pro Tools 11.
The room opened Aug. 28 in the lower level of the library.
Wil Cummings, a library technology support analyst, said he estimates that including the soundproofing of the room, the room roughly cost the university $10,000 to $12,000.
"The purpose of the room is to offer music and audio creation for all users, not just music majors or people that are focusing on this," Cummings said. "It's an open resource for people who might want to try it or might want to go play."
Cummings said the library's digital media studio has had several requests for this room. The digital media studio is located on the third floor of the library.
"We couldn't offer this on the third floor because it's a quiet floor, so we put it on the first floor and did sound proofing to allow people with instruments to record it," Cummings said. "The room allows for comfortably about three people, depending on the instrument too."
The room's hours of operation are 10 a.m. to 11 p.m. Monday through Thursday and 10 a.m. to 9 p.m. on Friday, according to the library's website. Students can reserve a time slot using the library's Book At Study Room page at www.library.appstate.edu.
Story: Nicole Caporaso, News Reporter