SAE bans pledging nationally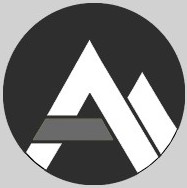 The national organization of the Sigma Alpha Epsilon fraternity has banned the pledging process for all chapters, including Appalachian State University's chapter, calling it an "historic decision."
In accordance to the mandate issued by the Supreme Council of SAE, the policy change took effect March 9, which was also the 158th anniversary of the fraternity's founding. The announcement was made in a statement released by the national organization on March 7.
SAE's national organization stated in a press release that bad publicity surrounding incidents, deaths and chapter closings as a result of hazing are the reasons why this change was made.
Appalachian SAE chapter president Hugh Tillett said that the national organization decided to eliminate the pledging process to create a more equality-based fraternity experience in which members are educated throughout their undergraduate experience.
Concerning a matter of whether other national fraternities will follow the lead of SAE, Tillett said most fraternities should be able to avoid this change as long as they avoid issues SAE has had nationally, such as lawsuits and fatalities.
"I do not agree with the change that our nationals have imposed on us nor do many of the chapters across the nation, but with the litigious society we live in, we must do what it takes to stay afloat and move forward," Tillett said.
SAE chapters will work to implement what the fraternity is calling the True Gentleman Experience, a process the national organization said will enhance the educational and leadership experience of its members and build upon their development during each year of their collegiate tenure. This is a shift in education from a new-member term to a holistic educational period, in which members learn about the fraternity's values, mission, creed and history to develop personally over the collegiate tenure, according to the news release.
Under the True Gentleman Experience, students who are offered bids to join any SAE chapter will immediately become a collegiate member, or brother. The new member will then have 96 hours after accepting his bid to complete the requirements of membership, which includes the Carson Starkey Member Certification Program.
The Carson Starkey Member Certification Program covers an introduction of SAE, policies instituted by the fraternity, the Scope of Association, crisis management protocol and information about events, websites and resources, according to SAE's website.
New members must achieve a 100 percent score on a quiz of the certification program information in order to pass. Tillett said compared to other chapters throughout the nation, Appalachian's SAE chapter is taking the news well.
"Of course there are a few members who are reluctant to change, but that is expected with how great the paradigm shift is," Tillett said.
Appalachian Assistant Director of Fraternity and Sorority Life Becky Cooke said that she is hopeful that the decision is a positive step toward preserving fraternal values of the organization, as well as eliminating hazing in the national fraternity community.
Story: Gerrit Van Genderen, News Reporter