The elusive first one
After a tough weekend series against Sun Belt foe South Alabama, the Mountaineers (9-16) are still without a conference victory and have fallen to 0-9 in such contests.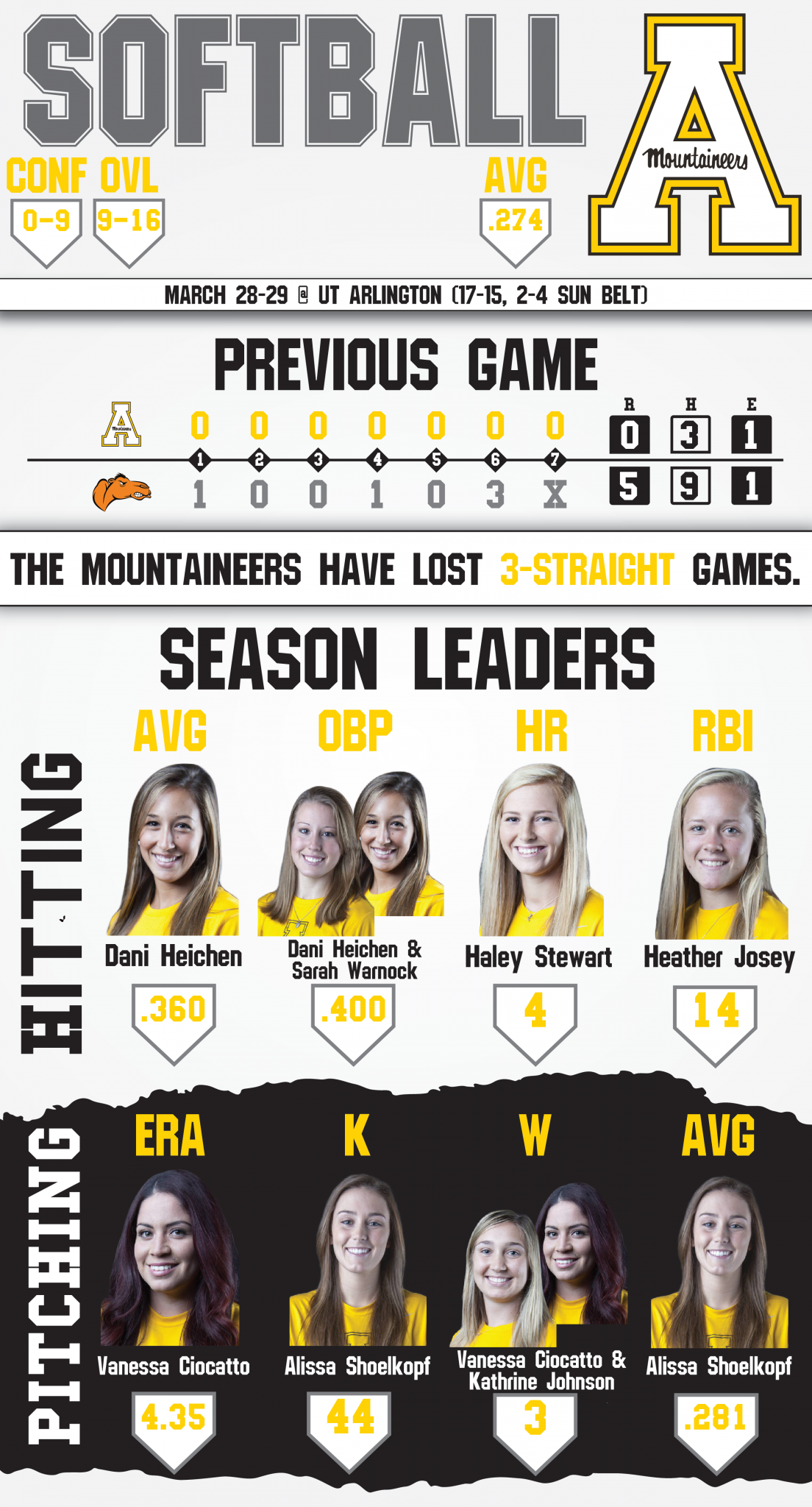 It looked like App State could steal one in the second half of a Saturday double header, but was edged 3-2.
The other two games didn't go well for the Mountaineers, either, as the team lost the other two road games 6-1 and 8-0, respectively.
Runs, runs, runs
It seems like a simple concept, but indeed, when the Mountaineers pour on the runs, the wins come, too.
In the month of March, App State has scored more than three runs only twice, one of which was in a 6-5 loss at ULM and the other was a thrilling 12-9 comeback win over UNC Charlotte.
Obviously, 12 runs goes a long way in helping do the little things like letting pitchers afford mistakes and settle into grooves.
Swing the bats and see how it goes. Pouring runs on UT Arlington in Boone might allow the team to truly settle into a groove for the first time this season.
Story: Cory Spiers, Sports Editor
Infographic: Malik Rahili, Visual Managing Editor