Senior Farewell: Finding a passion in college makes all the difference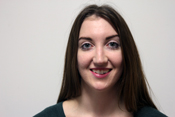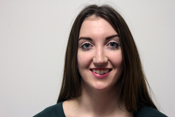 During my junior year, my average routine of making good grades and socializing got old. But when I got word that there was actually a student-run newspaper on campus in need of someone to do video, I meandered into The Appalachian office one rainy afternoon and found myself leaving as an intern videographer.
After spending countless hours shooting interviews, editing videos on a complicated computer program I had little experience with and running embarrassed to the bathroom on the third floor of Belk Library in tears several times, I found myself falling in love with one of the greatest arts I know and consider my passion: video production.
As a senior facing an extremely tough job market, take my advice: Take this time in college to discover what suits you best, and start working toward it early.
Be assertive, take advantage of this precious time and strive for jobs you are worth. Relationships are great, but they will not disappear if you put them aside for a few hours to gain experience and expertise in a field you are passionate about. Your career, however, will fail.
Some students complain that universities are a waste of time and money. I say that if it were not for me committing to lots of extracurricular activities and doing videography for The Appalachian, I would not know now what I am meant to do in life. I would be an unhappy senior with absolutely no clue what to do once I graduated.
Universities give better opportunities to learn a wide array of skills in a short period of time. The experienced professors and the variety of clubs and activities are especially important for trying things out in order to find what you like and excel best at.
As a freshman, I would never have seen myself where I am today, and I have many to thank for that. I would like to thank God; my mother, who has been my best friend and role model; my father for making this opportunity possible and always giving sound advice; my step parents for all they have done; my four older brothers, for not only tormenting me when I was younger, but also always being there for me and believing in me when I did not believe in myself.
To Aunt Jo and Uncle Richard: Thanks for taking me out to Panera Bread and listening to me rant.
To The Appalachian editorial board: You are a very passionate and talented group who will go far.
To my gifted and intelligent video desk: I hope to see you excel in the video industry and perhaps to even work with you in the future.
Thank you to my media studies professors Joe Murphy, Jeff Goodman and Teresa Redmond. Your classes have helped improve my film and video skills exponentially.
I wish the best to the students in the communication department. At times, when I was close to falling apart or giving up, it was you who kept me going, and I am so grateful to have had you all in my life.
Dallis, a senior advertising major from Charleston, S.C., is the video editor.