With the end of the season just a few months away, Appalachian State's men's tennis team will be losing close to half their team to graduation this spring.
Zach Bost, Oliver Casey, Jan-Willem Kleynhans and Steve Lake are all playing their final season for the Mountaineers. The four teammates have all made appearances in both singles and doubles matches throughout their careers in the regular season and at the conference level.
"They've just matured so much," head coach Bob Lake said. "They came as little skinny kids and they got big and strong. That's probably the biggest thing is the maturity, they've grown into men and they're going to go on and graduate."
Bost came to the Mountaineers from Jefferson, Georgia as a freshman and has a career singles record of 27-40 and a doubles record of 29-34. Over the years, Bost has moved seeds depending on the needs of the team, but frequents as App State's No. 3 or No. 4 slot for singles. He has also alternated between all three seeds for doubles and has consistently played in them throughout his career.
"I think we've all grown up a lot and become really good friends on and off the court," Bost said. "We've really come into ourselves as players and we have a lot to offer for the team in the future."
App State reached across the map to bring in Casey, who is originally from Melbourne, Australia. Casey has been on a steady upward trend since joining the Mountaineers, making it to the No. 1 singles seed by 2014. Casey has been the primary No. 1 singles player for Appalachian in the 2015-16 seasons. Like Bost, he also frequents playing doubles for the team, but the seed is inconsistent. Casey boasts a career singles record for the Mountaineers of 27-21, and a doubles record of 23-22.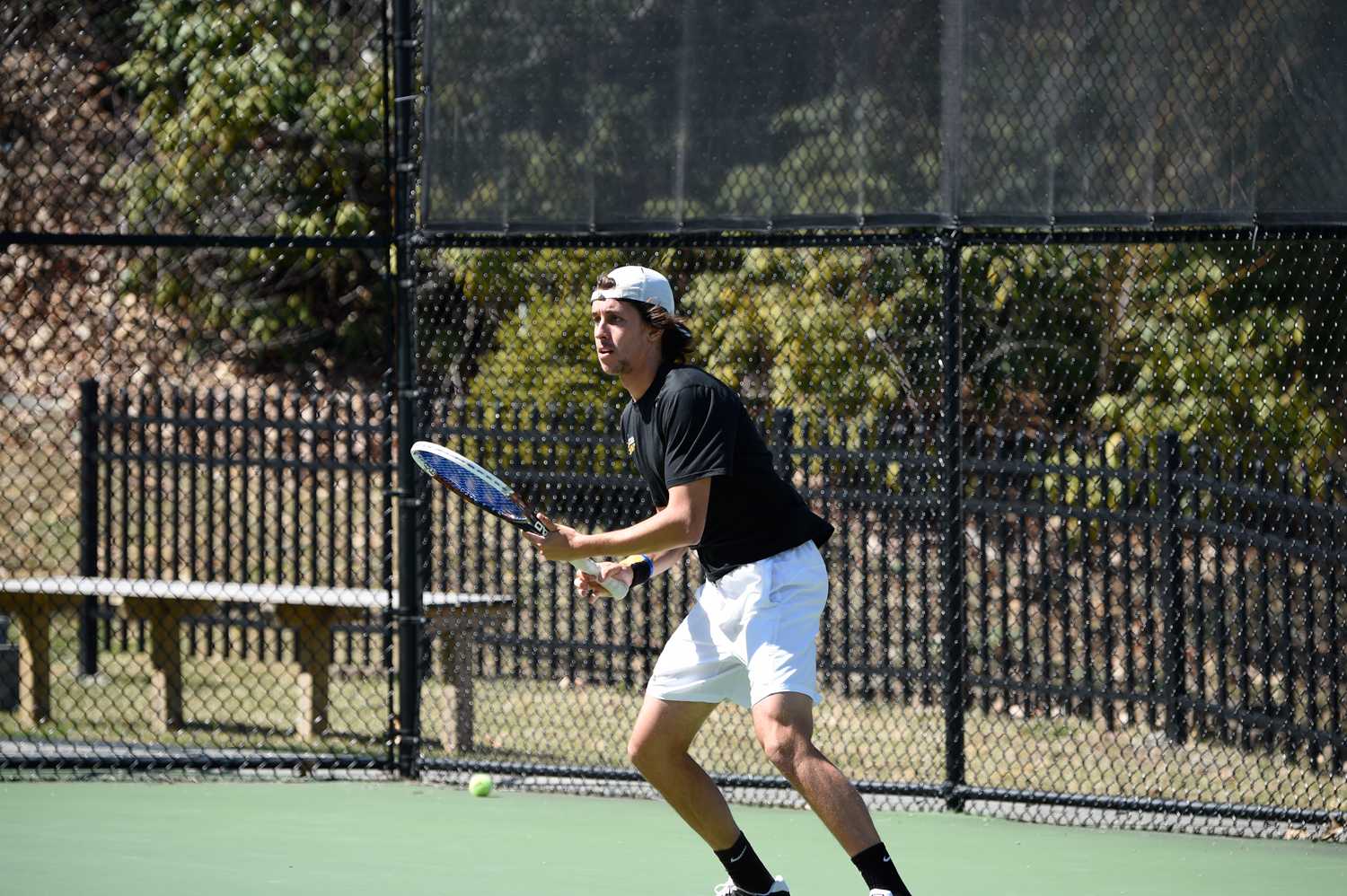 Kleynhans started his career primarily playing at the No. 5 spot for the Mountaineers. Originally from Stellenbosch, South Africa, Kleynhans signed on to the Mountaineers in 2012 with the other three seniors. Occasionally playing as the No. 6 for the Mountaineers, Kleynhans still frequents in his original No. 5 spot for singles. Following the same pattern as his teammates for doubles, he has alternated between all three doubles seeds with various partners during his career. Kleynhans currently holds a singles career record of 24-28 and a doubles record of 19-30.
Kleynhans said that despite his career achievements thus far, his senior season is as much about the rest of the team, besides the seniors, as it is himself.
"It's our job as seniors to set an example for the rest of the team and help them succeed and learn," Kleynhans said. "I want to be able to end this season knowing we made a strong team that keeps fighting."
Continuing the tradition of Appalachian State tennis players, Steve Lake will also be finishing his career for the men's tennis team this spring. His older brother, Bobby Lake, also played for the team during his college career. Steve Lake currently competes under head coach Bob Lake, who is also his father. He primarily assists the team as a doubles contender with a career doubles record of 16-20 and a singles record of 2-2.
The seniors will play 16 more season matches alongside their teammates before taking on their last Sun Belt Conference in New Orleans, Louisiana. Kleynhans said he hopes to leave his younger teammates with a winning season and a hard work ethic so they that can succeed in future years as well.
All four seniors will join the rest of the team to play the Campbell Camels on Saturday.
Story by: Jess Lyons, Senior Sports Reporter