SGA's Tie-Dye Dash raises money for scholarship
Appalachian State University's Student Government Association hosted the second annual Tie-Dye Dash on Sanford Mall on Saturday morning.
The Tie-Dye Dash is a 5K run modeled after Charlotte's Color Run. Throughout the run, color stations were set up with volunteers ready to throw powdered paint on participants as they passed.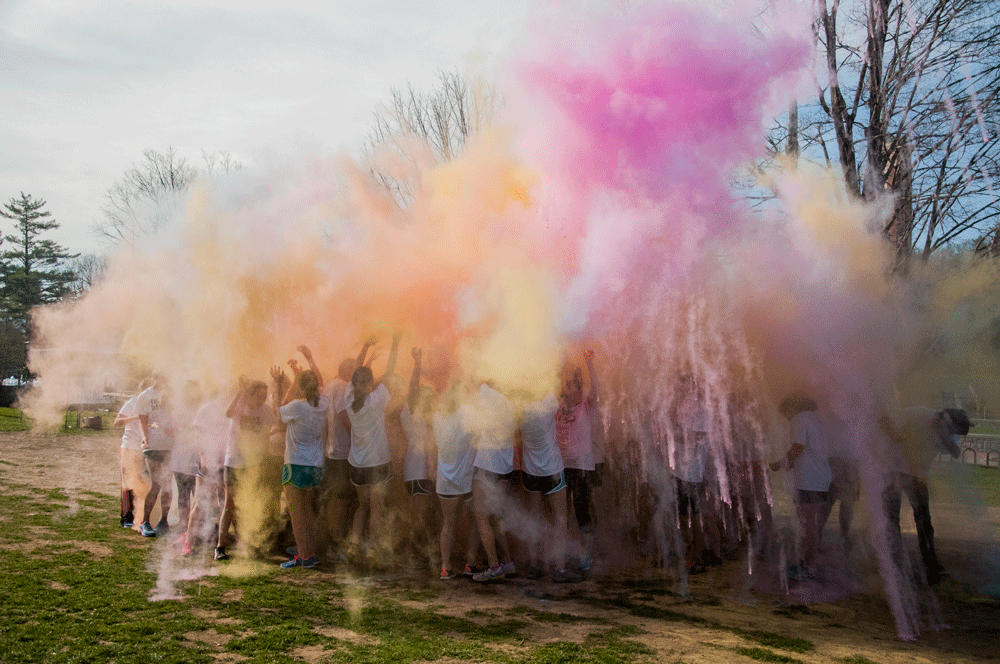 "It's a fun way to take on a 5K," Carson Rich, SGA president-elect and current director of Sustainability, said. "If it's just monotonous running for 30 minutes, then it can be a little boring, but the color kind of helps spice it up and keep it interesting."
At the end of the 5K, participants assembled at Sanford Mall. After a few words from Director of Campus Outreach Zach Yllanes, who was also responsible for organizing the Tie-Dye Dash, participants gathered in a tightly packed crowd to throw the remaining paint on each other.
Participation in the event cost runners $21.50. All proceeds went to the creation of a new scholarship.
The event raised more than $2,200 from more than 100 runners for the scholarship fund, which Yllanes said matched SGA's expectations.
"The scholarship is brand new," Yllanes said. "It's called the Leadership & Engagement Scholarship, and it's been worked on since last semester. It is for students who are committed to our campus and the local community – for those who have shown great spirit and great leadership during their time at Appalachian."
The scholarship requires a 3.0 GPA, and is primarily for upperclassmen, Yllanes said.
"A lot of scholarships are tailored toward undergraduates, and we wanted to make sure we change that and provide others an opportunity for some financial assistance," Yllanes said.
Story: Kevin Patel, Intern News Reporter
Photo: Morgan Cook, Staff Photographer