For junior softball pitcher Alissa Schoelkopf, profound pitching skills are something almost everyone in the stands can identify when she takes the mound.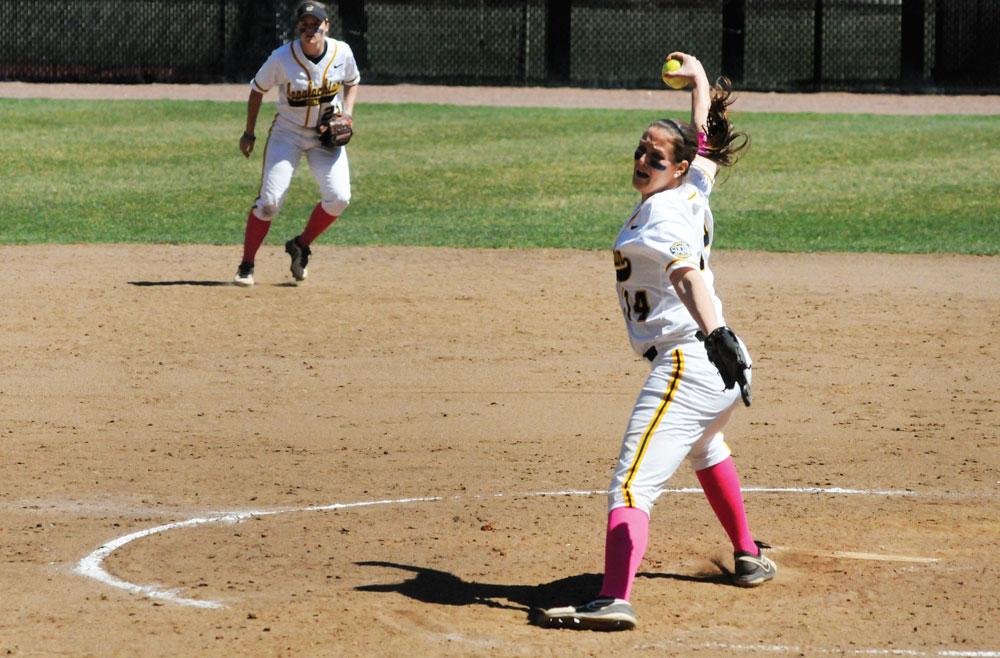 But her ability to make opposing batters swing and miss may overshadow something equally as impressive: her academic performance.
Last week, Schoelkopf earned Southern Conference Student Athlete of the Week honors for the week of April 2 after posting a season-high 10 strikeouts in a road start at Samford. The right-handed pitcher also sports a 3.45 GPA as an exercise science major.
Alissa is the first Appalachian State student-athlete to win the SoCon academic honor since women's basketball's Maryah Sydnor did so during the week of Feb. 26.
"I just try to do my best at everything I do," Schoelkopf said. "I'm very strong-minded. If I want something done, it's going to get done. That's just how I am."
Schoelkopf has 213 strikeouts as a Mountaineer, placing her seventh in program history.
"I think it goes back to Alissa's mentality and her approach to everything," head coach Shae Wesley said. "She's very competitive with what she does, and she expects the best out of herself both on the field and in the classroom. I think that definitely shows up in her grades, and you can obviously see it in her performance on the field."
Schoelkopf, who is fourth in the conference in hits allowed with 70 and eighth in runs allowed with 45, has always taken pride in balancing athletics and academics.
"It's just something you have to do. You must have good grades to play," Schoelkopf said. "It's normal to me. I have been playing softball and going to school my whole life, so I'm used to all of it. I just have to do my best in both academics and athletics."
Story: Nick Joyner, Senior Sports Reporter
Photo: Cara Croom, Staff Photographer