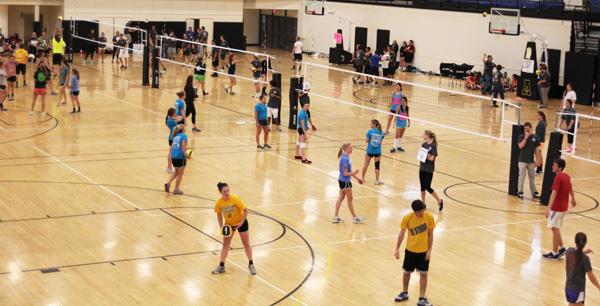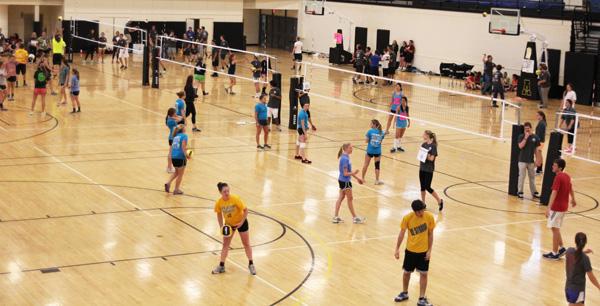 A joint volleyball tournament between Sigma Nu and Appalachian State's volleyball team raised $2,500 dollars, as of press time, for the Nehemiah Vision Ministries' relief efforts for Haiti Sunday.
Event coordinator and Sigma Nu brother Read Caulkins had the idea for the event because he went on a mission trip with the organization for five weeks the summer after his freshman year.
"I fell in love with it," Caulkins said. "They do really good work there and the people are doing really great things like building hospitals and orphanages for them."
According to the World Bank, Haiti is still the poorest country in the Western Hemisphere.
"A dollar in Haiti goes a lot further than it does for an American organization," Caulkins said.
The Sigma Nu fraternity and the Appalachian State volleyball team hosted 22 teams at the varsity gymnasium for the Port au Prince based ministry.
Coordinator Andrew Kuyper said the turnout was "awesome" but "not surprising."
"We planned it and didn't really know how it would turn out, but to see everyone out here supporting the volleyball team and Ministries, it feels good," Kuyper said.
"I think because it is such a good organization," Assistant coach for the volleyball team Eli Valentin said. "The Ministry, a lot of the community and Appalachian wanted to help with it."
Kuyper said they wanted to integrate Greek Life and athletics and create a more wholesome atmosphere.
Valentin said that the support Sigma Nu provides to the team is like "having a seventh player."
"It's an amazing feeling as a coach, and I know for the girls it means even more," Valentin said."They're right by our bench, they have chants to the other team.
They're chanting for us, cheering for us. It's a really good atmosphere for our fans and players."
Kuyper said this wasn't going to be a one-time thing.
We have a long-term goal," Kuyper said, "since we've had brothers who have gone down there, and there is a kind of personal relationship with the cause, to, maybe a few years down the road, send a mission trip down there."
Story: ANDREW CLAUSEN, Sports Reporter
Photo: PAUL HECKERT, Senior Photographer