Softball team readies for first tournament of season in Florida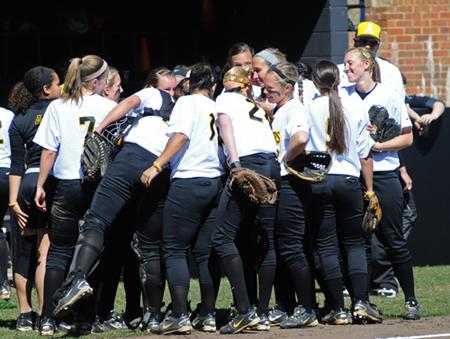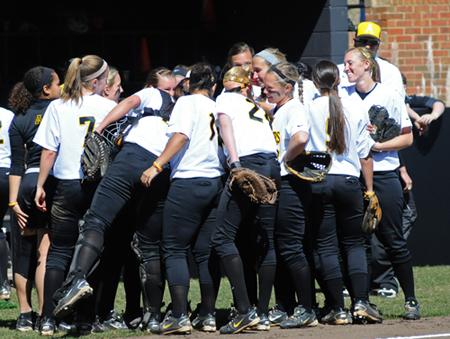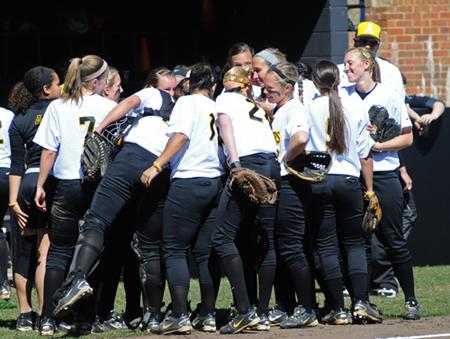 The Appalachian State softball team will begin its season this weekend by taking part in the FGCU/La Quinta Inn at the Airport Tournament in Ft. Myers, Fla.
The Mountaineers bring youth to the table as they attempt to do better than last season's 22-25 (9-13 SoCon) record. The 20-player team is comprised of only five juniors and seniors, including senior outfielder Allie Cashion.
Cashion was first team All-SoCon last season and lead the Mountaineers in homeruns (16), runs batted in (51), batting average (.396) and slugging percentage (.836), according to goasu.com.
"There's a lot more natural talent on the team this season," Cashion said. "We have to work hard and each play our role successfully."
App State refueled its pitching staff in the offseason by adding transfer students Alissa Schoelkoph of Monmouth University and Katherine Johnson of Wichita State.
"Our pitchers are definitely young, but they are talented," head coach Shae Wesley said. "They are excited to get out there in an App uniform and play against other teams."
Schoelkoph is exited to get the season underway as a Mountaineer.
"I love my new teammates," Schoelkoph said. "As soon as I got to Appalachian and met the coach, I knew it was for me. I felt at home."
Returning SoCon Freshman of the Year catcher Sarah Warnock will look to improve on her extremely successful true freshman campaign, which saw her hit for a .367 batting average and a .940 fielding percentage.
The Mountaineers were recently picked to finish fourth out of nine teams in the SoCon in a poll of coaches taken in January, according to goasu.com.
"We are a very young team, but we improve every single day," Wesley said. "We work hard and we are very determined. I have no doubt we can improve on last season."
App State will take on Southern Illinois, the University of Alabama, Florida Gulf Coast and Wichita State in the LaQuinta Inn & Suites/FGCU Invitational Friday at 9 a.m.
Story: JESSE WARE, Sports Reporter
Photo Courtesy: App State Athletics