Sold-out crowd brings the noise at Banff Boone screening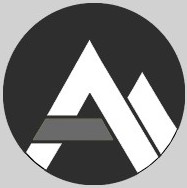 The Boone stop on the Banff Mountain Film Festival's 2014 World Tour concluded Saturday night in a reception from Boone locals, students and out-of-towners alike.
This was the second time Banff came to the newly refurbished Schaefer Center for the Performing Arts, the last being fall's screening of the 2013 Banff Festival. Tickets for this year's show sold out a month in advance, and brought in more than 1,600 patrons.
As in previous years, Appalachian State University's Outdoor Programs sponsored the screening.
The sold-out crowd was equally respectful and enthusiastic, frequently yelping or cheering in excitement at the antics of adventurers in the films.
Both nights of Banff opened with performances from local musicians, with Andy Ferrel and Oncoming Train performing Friday and folk band The Fox Fire playing Saturday. The Schaefer Center's large high-definition screen then displayed the winners and finalists of the Appalachian Mountain Photography Contest as a prelude to the films.
"We're gonna show the world that Boone does Banff better than Banff, [Alberta]," said Wes Overvold, media and marketing manager at Outdoor Programs at the festival.
Outdoor Programs helped select 17 films from the 30 featured in the 2014 Banff World Tour, Overvold said. The films ranged in styles and mood while sticking to the festival's theme of outdoor adventure.
Friday's main event was the 2013 Kendal Mountain Festival winner "The Last Great Climb," featuring mountain climbers as they attempted to scale Antarctica's Queen Maude Land mountains.
Saturday's headlining film, "North of the Sun," witnessed two Norwegian surfers as they spent an entire winter on an unknown island inside the Arctic Circle living off the land and surfing in the frigid waters. During their time, the two friends were also able to clean up three tons of trash from the beach.
Both nights also featured shorts to break up the longer films, which ranged in topic from an idiosyncratic marriage of paragliding and skiing on Friday to mountain biking and paddleboarding Saturday.
Overall, the 17 films shown throughout the weekend were united by the themes of environmentalism, artistic vision and extreme adventure, said Matt Sedelmeyer, junior health promotions major.
"Banff is a special time," Sedelmeyer said. "It brings together individuals that not only care about adventure, but also care about sustainability."
Story by Sam Lineberger, A&E Reporter and Lovey Cooper, Senior A&E Reporter