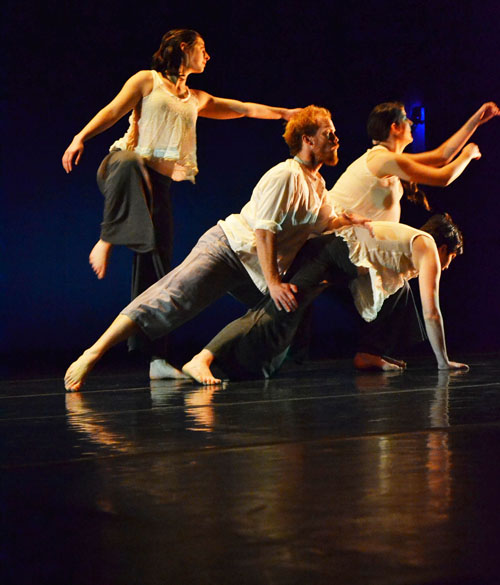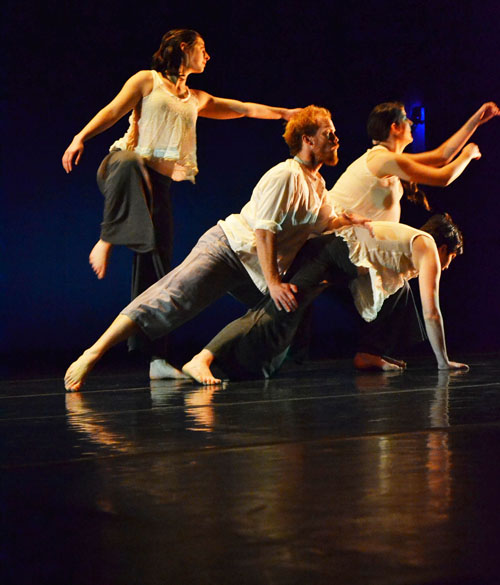 Five students, two faculty members and one visiting artist will display their choreography through Appalachian dancers this week for the Spring Appalachian Dance Ensemble, hosted by the department of Theatre and Dance.
Five student choreographers were chosen to showcase their works, and each selected their own cast of dancers. Both auditions were open to all majors, an aspect that organizers feel is key to utilizing talent on campus.
"We always keep the doors open in that way for people to come in and get a good look at the program," said Sherone Price, an assistant professor in the Department of Theatre and Dance.
Price will show a re-worked former piece of his from the 1990's titled "Chapter III," an exploration of human relationships.
Originally a duo piece, Price is incorporating more dancers with this iteration of the work, in an attempt to "evenly exchange dancers on stage, portraying one person or several people inside the work."
Junior Taylor Bailey will showcase his work "Gender Reflection." The piece is both his first showcase and his first attempt at choreography. The piece deals with the process and internal struggle of being transsexual in a heterosexual world.
"I expect people to either get it or not to get it," Bailey, a dance and sociology major said. "Not a lot of people face this issue. I've had to find ways to relate it to something else back to my dancers in order to get the emotional aspect behind it."
Emily Daughtridge, an assistant professor in the Department of Theatre and Dance, will showcase a piece called "Yantra."
The work, inspired by a trip to India, explores concepts of how people and matter flow through space, pathways and design.
"One of the things that I observed was how there's so many people and so much diversity and it seems like everyone is moving in the same place but in different directions but all at once." Daughtridge said.
Visiting artist Jason Piper, currently director of studies in dance and drama at Kingston University in London, will also show work that came about as the result of a two-week exchange program between Appalachian and Kingston.
"This is probably the most unique combination of styles and ideas behind them that I've seen here," Bailey said.
The showcase takes place Wednesday through Saturday at 7:30 p.m. in the Valborg Theatre.
Tickets are available at the Valborg box office and online at theatre.appstate.edu. Prices are $8 for students and children; $13 for faculty, staff and seniors; and $15 for adults.
Story: LOVEY COOPER, Senior A&E Reporter
Photo: MARK KENNA, The Appalachian