On the cover of her latest album, Annie Clark, who has performed under the St. Vincent moniker since 2007, sits poised on a plastic, peach-colored throne. Her once-dark curly hair is dyed silver, reaching in every direction.
Upon her throne, Clark appears like a futuristic cult leader, but her fourth album, aptly self-titled, sounds much less like the ramblings of a charismatic zealot and more like personable glimpses projected through a kaleidoscope.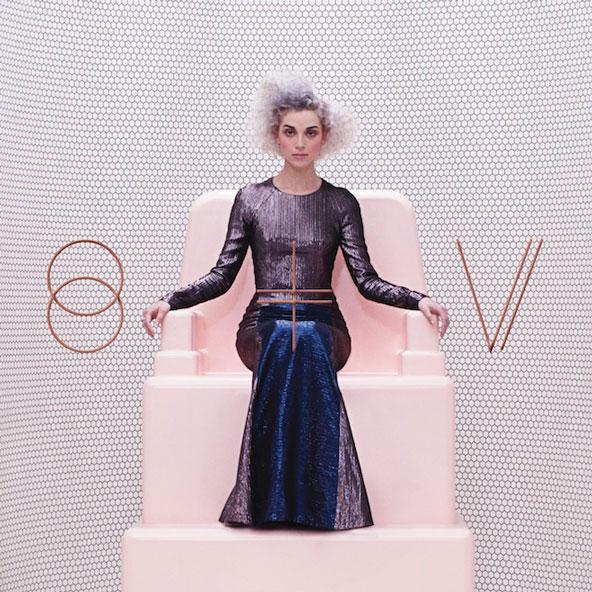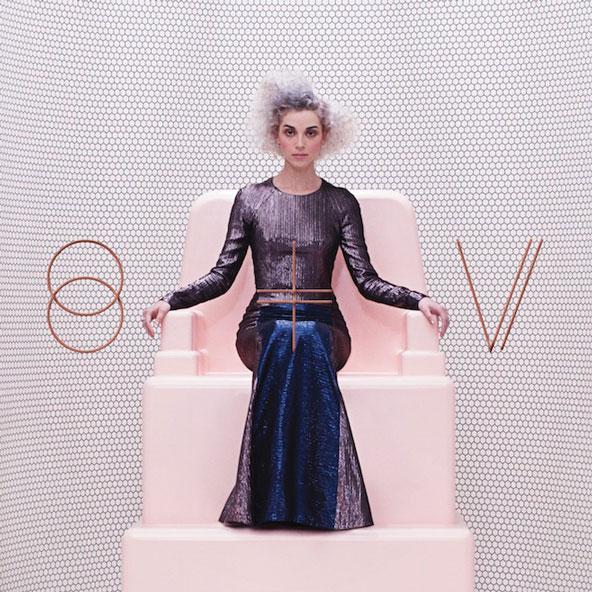 "St. Vincent" abandons nearly all Clark's baroque and mathematical musical tendencies, but retains her tact at crafting music like an inventive composer. She opts instead for meticulously organized chaos and artistic exploration – something that can often be divisive among listeners.
The track "Rattlesnake" recalls Clark's time spent on a friend's ranch in West Texas, where, in a moment that seems derived from a back-to-nature self-help guide, she strips her clothes in the wilderness. All is peaceful until she encounters a rattlesnake and takes off running.
There are marked differences in this collection of songs compared to Clark's previous efforts, but for all its eccentricity and experimentation, "St. Vincent" preserves the charm of every St. Vincent song ever written.
The album is laden with Clark's fancy finger work, though it assumes new forms in numbers such as "Huey Newton," where one of Clark's soft, Ambien-induced dreams conjures hallucinations of the titular former civil rights leader before it turns into frantic, nightmarish distortion.
The disc's tracking is a natural progression, leading listeners through a twisted rabbit hole wrought with crushed guitar solos and odd imagery, found on other tracks such as "Birth in Reverse" and "Bring Me Your Loves," before spitting them out in a puddle of confusing emotion.
"Digital Witness" makes it apparent that her recent collaboration with David Byrne has left a lasting impression.
Clark, who usually abstains from explaining the lyrical content of her songs, tackles a variety of personal issues on this album, from her mother's mortality in "I Prefer Your Love" to raw heartbreak in "Severed Cross Fingers."
"St. Vincent" flirts with weird art rock, but ultimately finds its place among accessible indie pop. The result of all Clark's emotive honesty and experimentation is her best work to date.
Rating: five out of five stars
Story by Alex McCall, Social Media Manager