STOMP will bring their innovative live show to the Schaefer Center for the Performing Arts on Tuesday at 8 p.m.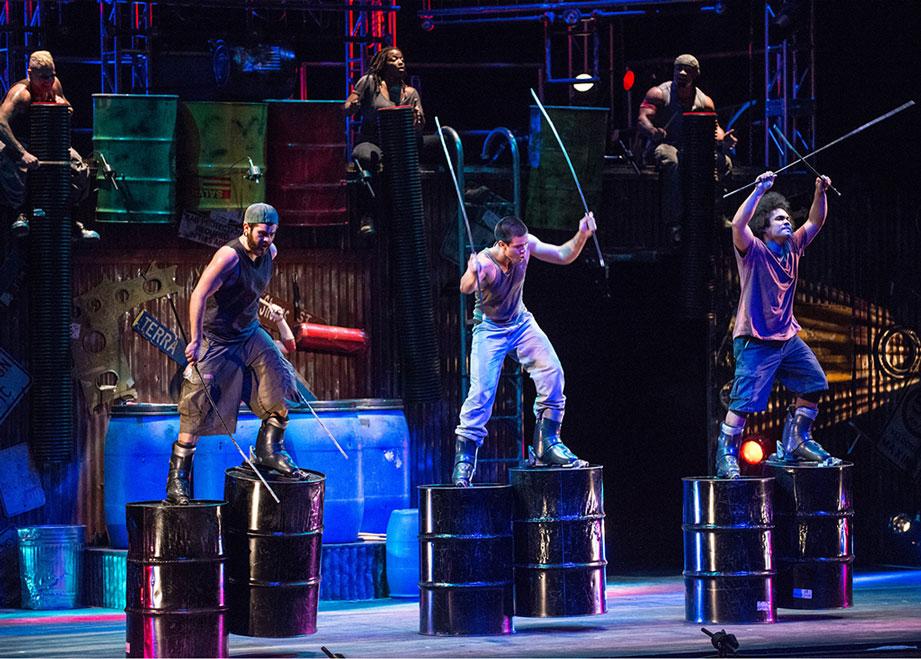 STOMP consists of an eight-member troupe creating rhythm and music with unconventional percussion instruments formed out of everyday objects like trash cans, brooms, matchsticks and their own bodies.
STOMP has performed in more than 350 cities in 36 countries worldwide, and is currently the most successful off-Broadway production in history, traveling STOMP performer Cammie Griffin said.
"I think that everyone can relate to music and movement and sound," Griffin said. "The type of music that we're doing is not normal. We don't have traditional instruments like violins or pianos – we're using everyday objects and unconventional objects to make music and rhythm, and we use our bodies."
Griffin has been involved with the production for nearly eight years, traveling with the cast since the Las Vegas related production, "STOMP: Out Loud," ended.
"To me, why STOMP is such a popular show is because there's no language barrier," Griffin said. "There's no dialogue in the show, so we can go anywhere with the show, there's nothing to distract you from what we're doing."
She said that the traveling show carries more variety and potential for inspiration, as certain aspects of the production change from night to night in terms of character choices. This particular version of the show has evolved since the last time the cast visited North Carolina, diversifying the repertoire with added songs.
STOMP only started touring college campuses within the past few years, Griffin said. She said she likes colleges because they give the opportunity to interact directly with audiences and stagehands that might have more interest than traditional theatergoers.
"It's kind of cool to inspire someone who is on their journey to become a percussionist or a dancer or an actor," Griffin said.
Organizers have been striving to bring STOMP to Appalachian as a part of the Performing Arts Series for years, said Megan Stage, marketing and public relations manager for the Office of Arts and Cultural Programs and Turchin Center for the Visual Arts.
"It is an extremely well-known show in New York City, and [we] knew it would be an exciting show to bring to our campus and community," Stage said. "It has been a long time coming and we are happy that we were able to finally make it work."
Stage said she sees this as an opportunity to bring the energy of New York City to Boone with the same show for a fraction of the price.
"It is edgy, creative, high-energy and different than any show we've brought because these performers are not just dancers or musicians, they are both," Stage said. "This show is extremely well known and I think the students and community members are very excited that it will be here in Boone."
Additionally, the Performing Arts Series seeks to connect all events in some way to a teachable curriculum, embracing aspects of other cultures in the academics.
"Our artist relations staff work to develop meaningful interactions among students and artists," said Christy Chenausky, director of Arts Education and Outreach for the Performing Arts series. "We are able to provide a curricular connection to each performance."
A list of available library resources, which can help integrate the show and its themes to classroom discussion, can be found on the listing for the event on the Performing Arts Series schedule.
Tickets are $38 for adults and $18 for students.
Story by Lovey Cooper, Senior A&E Reporter
Photo Courtesy of Steve McNicholas