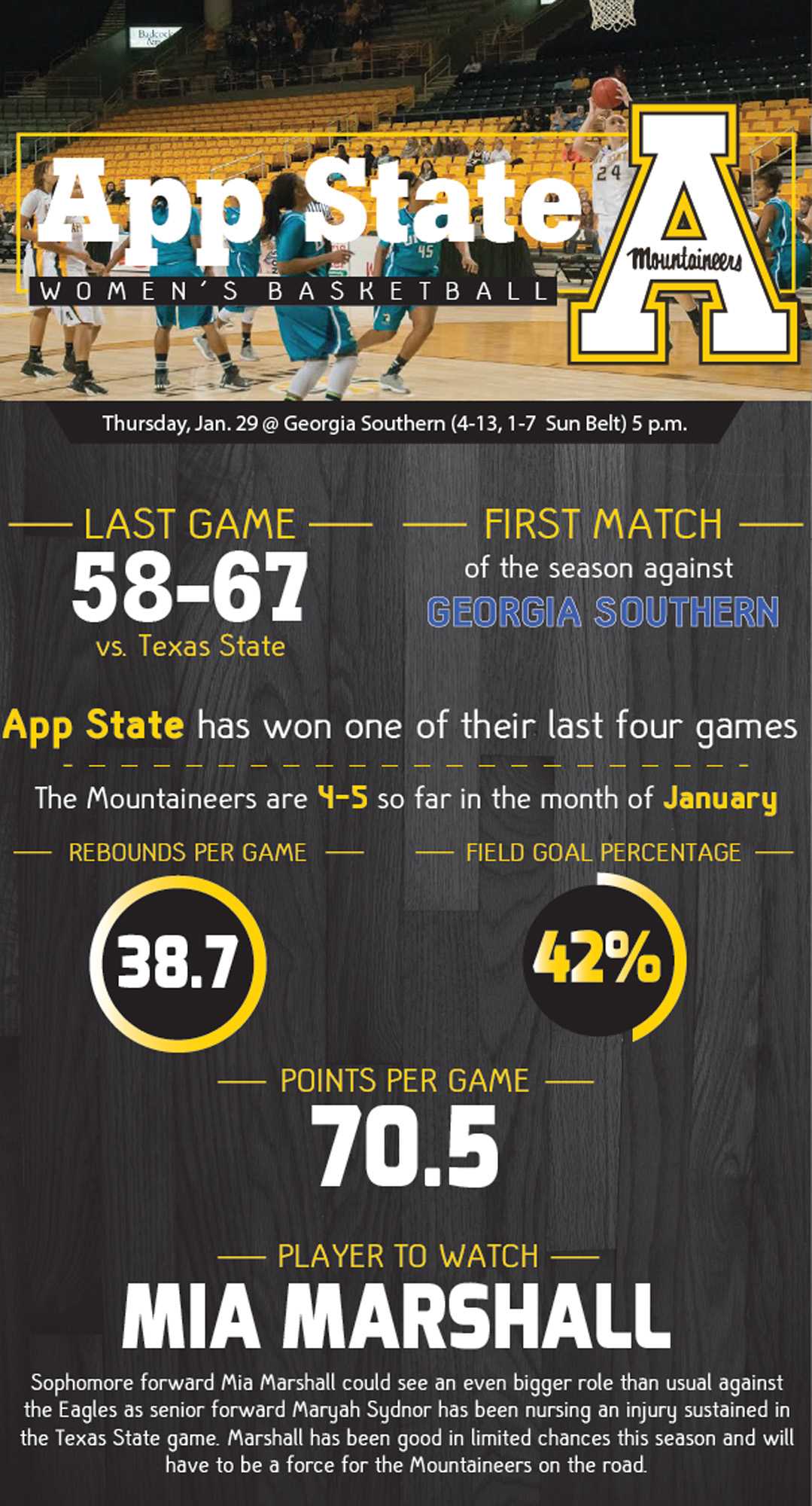 Struggling opponent
While the Mountaineers have had their struggles of late, they couldn't ask for a better opponent than the Eagles at this time of the season, who have lost four straight and have won only once in their last eight games.
Quite the opposite of their men's program, the Georgia Southern women have struggled to win games and sit at the bottom of the conference with only one Sun Belt win.
Next woman up
With senior forward Maryah Sydnor nursing an injury sustained against Texas State, the team may be short their best player.
Sophomore forward Mia Marshall will likely be asked to take on extra minutes if Sydnor can't go.
Senior forward Katie Mallow is another player who will have to take on some of the scoring load if Sydnor is out, and with her 3-point shooting skills, she has shown that she is capable of just that.
Story: Cory Spiers, Sports Editor