Student picked for competitive summer internship with the National Institute of Health in Maryland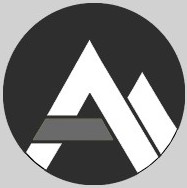 Corbin Ester, a senior chemistry major at Appalachian State University, has been selected to participate in a summer internship in Bethesda, Md., with the National Institute of Health.
Ester will be taking part in the Summer Internship Program in Biomedical Research at the National Cancer Institute.
The National Cancer Institute, is part of the National Institute of Health, which is one of the 11 agencies that make up the Department of Health and Human Services.
Ester will be working with Dr. Miriam Poirier, who is the head of the Carcinogen-DNA Interactions Section at the National Institute of Health. Poirier is known as a pioneer in her field and her research has earned her past spots on committees, including the Food and Drug Administration, Environmental Protection Agency, the American Association for Cancer Research and the International Agency for Research on Cancer.
Ester, Poirier and her associate scientists will be working on several projects, but will focus on one project in particular.
"The major study involves blood samples taken from individuals in China where indoor heating is with a coal that generates a lot of smoke and there are no chimneys," she said. "There is a very high rate of lung cancer in this region of China and it is considered to be due to the chemicals in the smoke."
Poirier said they will be testing the blood cells for DNA damage caused by smoke that is typically cancer-causing.
Ester previously did work at the the MD Anderson Cancer Research Center, which he said is the top cancer research hospital in the world.
"While I was there, I noticed several of the oncologists and research scientists had received part training at the NIH/NCI," Ester said. "I want to one day be a specialist and top tier researcher in oncology, so I decided that I, too, wanted to pursue this opportunity."
Poirier said she hand-picked Ester as her intern because of his enthusiasm regarding the projects they will be working on.
"Probably the most important factor was that I interviewed him by phone, and members of my staff interviewed him, and we all found him to be intelligent, engaging and enthusiastic about the projects," Poirier said.
Ester said there are three things he would like to get out of his internship.
"[I hope to gain] a robust skill set of laboratory techniques that will help me mature as a scientist, the professional connections that will help me grow and open up opportunities throughout my future career, and wisdom from my mentor that comes from many years of dedicated and inspiring work," Ester said.
Ester said Leslie Jones, director of the Honors College, was one of the people that has helped shaped his career at Appalachian thus far.
"He has already contributed to basic science research in at least three different fields of study and is poised to move on to become Dr. Ester in the not too distant future," Jones said. "We are proud of all our alumni, of course, but I believe he will be an alumnus who takes Appalachian's name to the international level with his research."
Story: Nicole Caporaso, News Reporter