Busy Bee's Condom Delivery Service opened for business Jan. 31, providing a late-night service to students on campus who might find themselves in a bit of a pickle.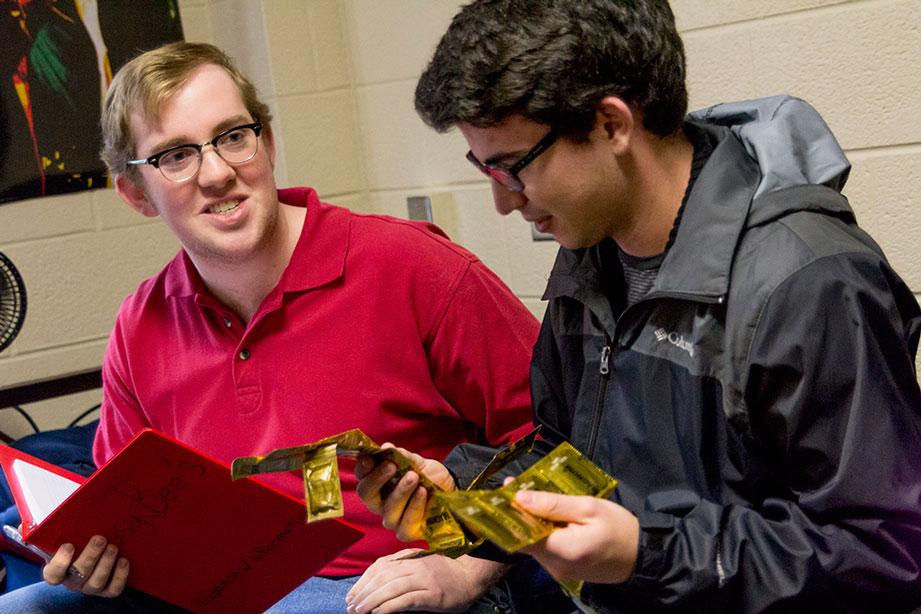 The startup service is operated by four Appalachian State University students: freshman theatre arts major Dylan Brown, freshman environmental science major Luke Pascall, junior history major Mike Hebert and freshman computer information systems major Ross Joyner.
Brown said the service was not started just to make money.
"When we all came together there wasn't any idea to do this for money," Brown said. "It's not that we're promoting sex, but we're trying to help give people the option to have safe sex."
Joyner said that the idea started as a joke, but when they realized they could break even the idea became more realistic.
"I said we should do this and they laughed at first, but we decided it could actually work,"  Joyner said. "I ran some numbers just to make sure we could break even."
The founders of the service have all entered into contractual agreements with each other over ownership of the business, how business should be run and how the money would be divided.
The service provides condoms at a rate of $1 per condom and charges a $2 delivery fee.  Health services offers condoms at a rate of 12 for $1.
Despite the disparity in price between the two, Busy Bee's will provide a high-quality and convenient service, Joyner said.
"We're only going to sell quality products that we know are trusted brands," Joyner said. "We don't think that health services is a bad thing, but they're not open as late and can be far away and it can be awkward for students."
The service makes 25 to 50 cents per condom sold, which is divided evenly between the four students.
The service keeps all information they require from customers confidential.
"We're a discrete service and we're not judging people, we're just providing another opportunity to be safe," Brown said.
Wellness Promotion Coordinator Kendal McDevitt said she thinks the idea is very creative, and that any new service that could help promote safe sex at the university is worth having.
McDevitt said Human Papillomavirus, which can cause cervical, penile, and cancer of the mouth, is the most common sexually transmitted infection on campus and condoms help protect against the disease.
"The main concern is that the service could be too expensive to rely on,"  McDevitt said.
Story: Carl Blankenship, Intern News Reporter
Photo: Paul Heckert, Photo Editor