Student's nonprofit organization donates to children in need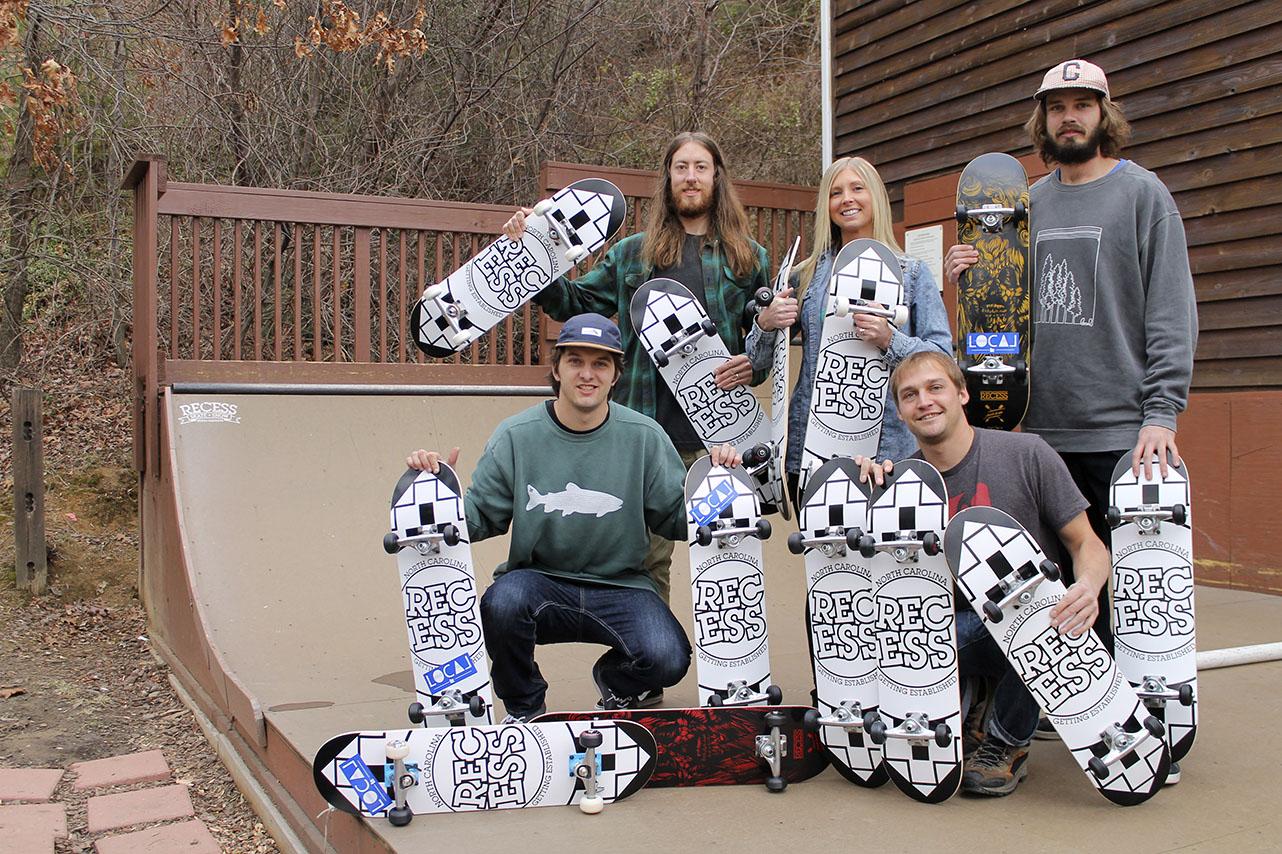 The 2013 Student Entrepreneur of the Year award recipient has continued to develop his business, but also his philanthropy.
"Afford a Board is a not-for-profit foundation that provides kids in need with the tools and funds necessary to experience the thrill of boarding and biking," said Wade Montgomery,
who runs the organization as well as two successful businesses.
Montgomery, a senior, and Appalachian State University alumnus Pete DeRose, founded the charity Sept. 24.
The charity is an extension of Montgomery's clothing business, Local. The idea for Afford a Board happened after a near-fatal car accident Montgomery and DeRose were in.
Montgomery said that while in the hospital, he thought he wouldn't be able to ride his bike or skateboard again. He decided that he wanted to help people who were able to ride bikes and skateboards but couldn't afford it.
"Action sports have been a foundation of my life, and I wanted to provide that for kids," Montgomery said.
Afford a Board has many projects in the works. The foundation recently held an event to raise money to buy skateboards for children for Christmas, Montgomery said.
The first Afford a Board Classic hosted by Local and Atlantic Coast Screen Printing was held at Shamrock Golf Course in Burlington on Nov. 9.
The Afford a Board Classic raised $1,700 to be used to buy 13 skateboards from Recess Skate and Snow, a ride shop in Boone.
Fox 8 WGPH will hand out the skateboards to the children.
Montgomery and DeRose have had help from the community in the past two years.
J.P. Hardy, owner of Recess, has worked with Montgomery and DeRose by helping the pair with business decisions. Recess contributed to the tournament in November.
"Wade did a great job with the golf tournament," Hardy said.
Afford a Board is also working with Charla Bilson's second grade classroom at Blessed Sacrament Catholic School in Burlington.
They are planning to give a foster child a bike with training wheels and lessons on how to ride.
Through it all, Montgomery said it was his passion that drove him.
"Follow your passion because through passion you will find love and through love you will find true happiness," he said.
Story: NATASHA BOSTOK, Intern News Reporter
Photo: MOLLY COGBURN, Staff Photographer