Students and faculty march for Michael Brown
Appalachian State University students and faculty participated in a Black Lives Matter march Wednesday night in memory of Michael Brown and the recent events that have taken place in Ferguson, Missouri.
The Black Faculty and Staff Association and the Black Student Association planned the event.
Before the walk began, Everette Nichols, the assistant director of student development, spoke to open the march.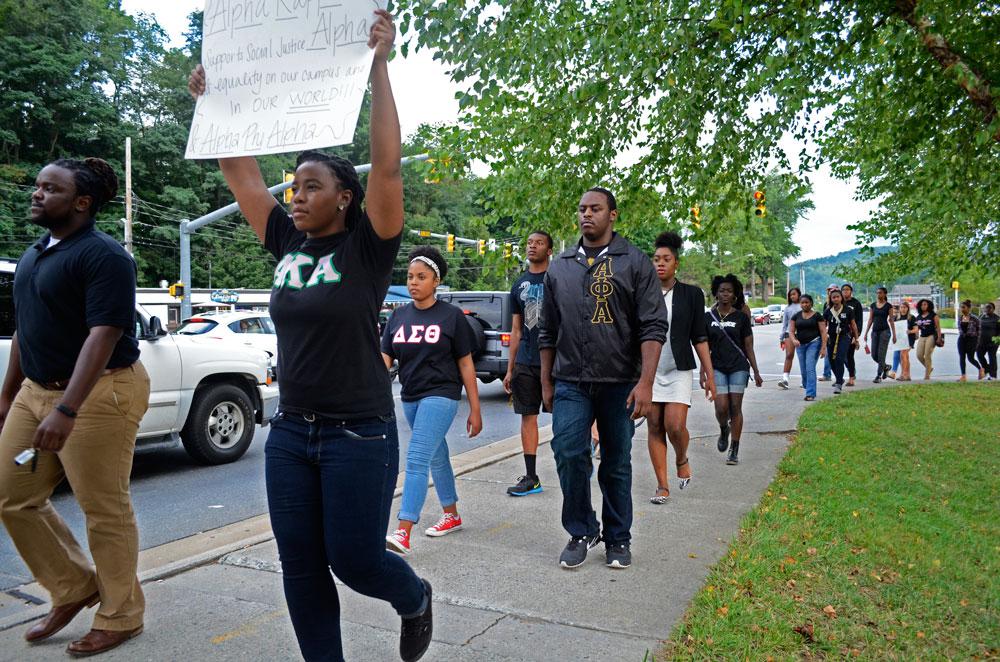 "Some of us are marching for Mike Brown and for justice," Nichols said. "Others are marching because it just as easily could have been one of us."
The march began in front of the Yosef statue near Trivette Dining Hall and ended on Sanford Mall.
The procession was held in absolute silence to show respect for the Brown family. After the walk concluded, numerous students and professors addressed the crowd.
One of the goals of the march was to raise awareness of the tragedy in Ferguson.
"This moment really constitutes the beginning of a movement, that we are part of something bigger," attendee and assistant professor of leadership and education studies Stephanie Troutman said.
BSA president Aisha Cotton read a long list of African Americans who have been murdered because of racial persecution over the years, beginning with Emmett Till, ending with Trayvon Martin, and containing dozens of names in between.
"What happened with Michael Brown is a travesty, and it's a recurring problem," Rebekah Richardson, a sophomore art management major, said.
Cotton said the turnout greatly exceeded expectations. BSA anticipated around 50 people to participate. The turnout was close to 100 people.
Story: Thomas Culkin, Intern News Reporter
Photo: Nicole Debartolo, Staff Photographer