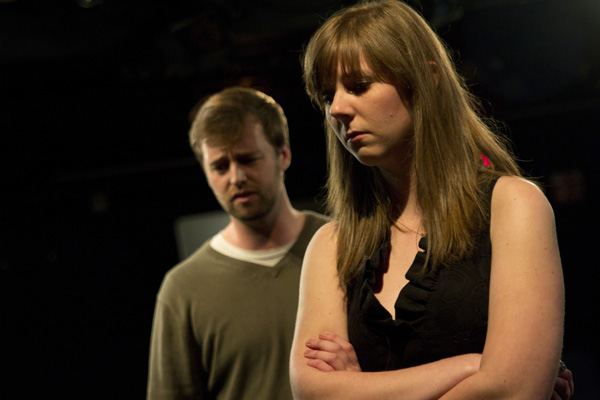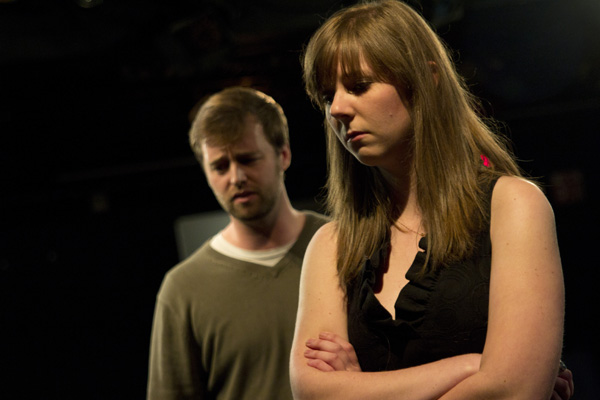 When senior theatre arts major Hillary Wheeless submitted her play "Auld Lang Syne" to be judged in the New Play Festival, she didn't expect to be chosen.
In fact, she almost submitted nothing at all.
Now, she is among two other student playwrights whose works will be performed this weekend.
The New Play Festival is an annual event sponsored by Appalachian State University's theatre club, Playcrafters. Each year, student-written one-act plays are chosen to be performed and directed by students.
This year, three plays were chosen: "Auld Lang Syne" by Wheeless, "Dead Hearts" by Rachel Leishman and "The Conduit" by Morgan Stewart.
For Wheeless and Leishman, this is their first experience seeing one of their works being performed.
This is also the first play that Leishman, a junior theatre arts major, has ever written.
"'Dead Hearts' is the story of Allie and Jamie," Leishman said, "Two people who have known each other since they were kids, but Jamie was always too afraid to ask Allie out. It's the journey of their relationship together and how things can really turn out way differently than anyone can imagine."
Wheeless said her play "Auld Lang Syne," directed by senior theater arts major Melanie Miller, is about two acquaintances who are confronted with past conflicts while stranded in a subway station, the type of subject matter that Wheeless wouldn't normally write about.
"When reading, I tend to gravitate toward fiction, fantasy in particular, and that's had a huge influence on what I enjoy writing. 'Auld Lang Syne' has a bit of a different focus from what I usually am interested in," Wheeless said, "I recently watched 'Kill Bill' again and I realized it definitely had a subconscious influence on me when I was writing; there are a lot of parallels."
She attributes its inclusion in the festival to the encouragement of Derek Davison, who taught the playwriting class in which "Auld Lang Syne" was written.
"I wouldn't even have submitted it to the festival without his encouragement," Wheeless said.
The plays will be performed Thursday through Saturday at 7:30 p.m. in the I.G. Greer Studio Theatre.
Story: CONNOR CHILDERS, Senior A&E Reporter
Photo: PAUL HECKERT, Senior Photographer