Taking the Dream Home to Boone rally held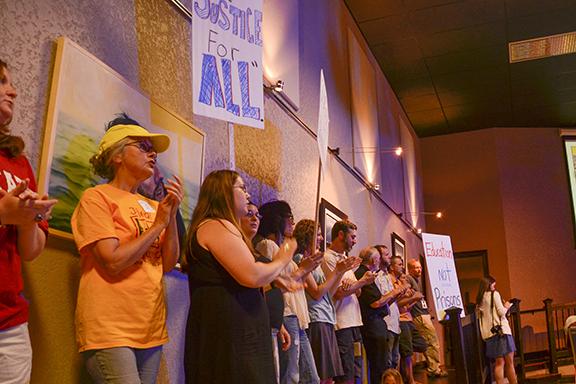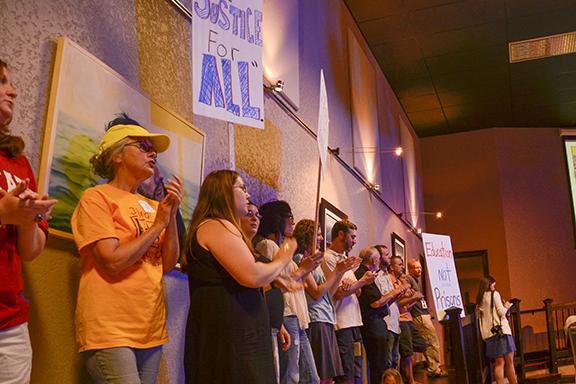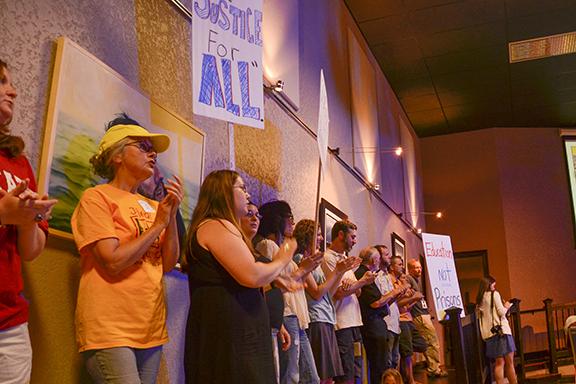 A Taking the Dream Home to Boone rally was held at Harvest House on Tuesday – the 50th anniversary of the March on Washington – in opposition of recent legislation passed by the North Carolina General
Assembly and the actions of the Watauga County Board of Elections.
The rally was one of 14 held across the state, organized by North Carolina National Association for the Advancement of Colored People.
Approximately 600 people attended the rally, said planning committee member Tommy Brown.
Brown said the event created "a great energy to take forward," and that he plans to work on campus to make sure students have the opportunity to be a part of the cause.
Senior anthropology major Alexandria Nystrom said she attended the event because she was feeling empowered about the issues.
Nystrom said her and her friends feel strongly about the issues and she was excited about being part of a community with like-minded views.
Author and Duke University professor Timothy Tyson was asked by the North Carolina NAACP to speak at the event.
Tyson said that it was humbling and emotional to speak on the 50th anniversary of Martin Luther King, Jr.'s "I Have a Dream" speech.
Tyson said that it was imperative that every student of the community vote.
"If they don't like 5,000 of you voting, wait until 17,000 of you vote," Tyson said. "You can't let them step on you like that."
Tyson said Appalachian students have to get out and vote not only for themselves, but also for the state.
Jerry L. Combs, chapter president of the NAACP, said that the level of attendance at the rally made him want to start a branch of the NAACP in Boone.
"I think this would be a good time to reflect and actually make history and have a branch here in Boone and let the legislature and the government know we mean what we say and what we do," Combs said.
Combs said he hopes students and Boone community members will not become depressed over the recent election polling place changes, and encourages the community to "get out and vote."
Story: NICOLE BELLAMY, Intern News Reporter and STEPHANIE SANSOUCY, News Editor
Photo: KIM REYNOLDS, Intern Photographer