The Avett Brothers will headline Merlefest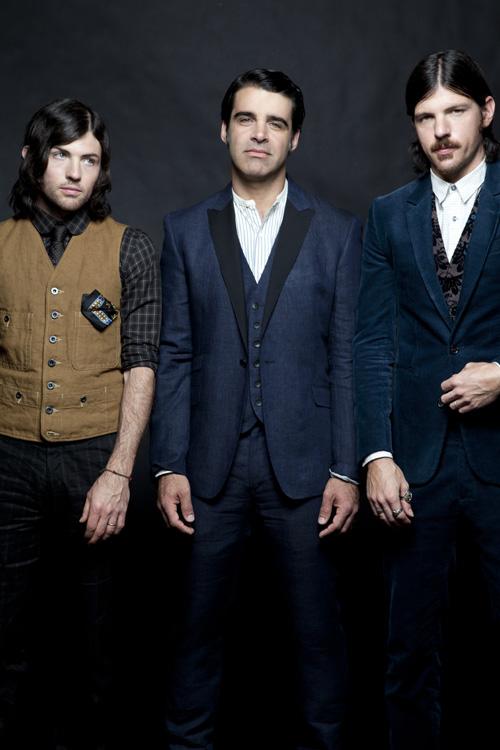 Acclaimed folk-rock band The Avett Brothers will headline roots-music festival MerleFest at Wilkes Community College this April.
The festival appearance is a stop on the band's 2013 tour in support of their newest album, "The Carpenter."
This year, MerleFest will take place from Thursday, April 25 until Sunday, April 28, with The Avett Brothers performing Sunday afternoon.
"[The Avett Brothers were] very energetic and well received, so we knew they were going to be something special," said Ted Hanagan, executive director of events and hospitality at WCC.
The Avett Brothers' "root-based music" is a good representation of MerleFest's sound, Hanagan said.
Specifically, MerleFest is advertised as a "traditional plus" festival, a phrase that late festival host and folk music legend Doc Watson used to mean "traditional roots music plus whatever else we wanted to play," according to Hanagan.
The Avett Brothers consists of brothers Seth and Scott Avett, as well as friend Bob Crawford, and touring members. This will be their third performance at MerleFest. They have appeared before in 2004 and as headliners in 2010.
This is MerleFest's first year since Doc Watson died in May 2012 at age 89. As a result, 2013's festival will have a lot of focus on both Doc and son Merle Watson, Hanagan said.
"That's what the festival has been built around," he said. "And we certainly want to commemorate their lives and what they meant to so many people."
The remaining MerleFest lineup, ticket prices and volunteer information is available at merlefest.org.
Story: COLIN MOORE, Intern A&E Reporter