The Citadel defeats Appalachian, 52-28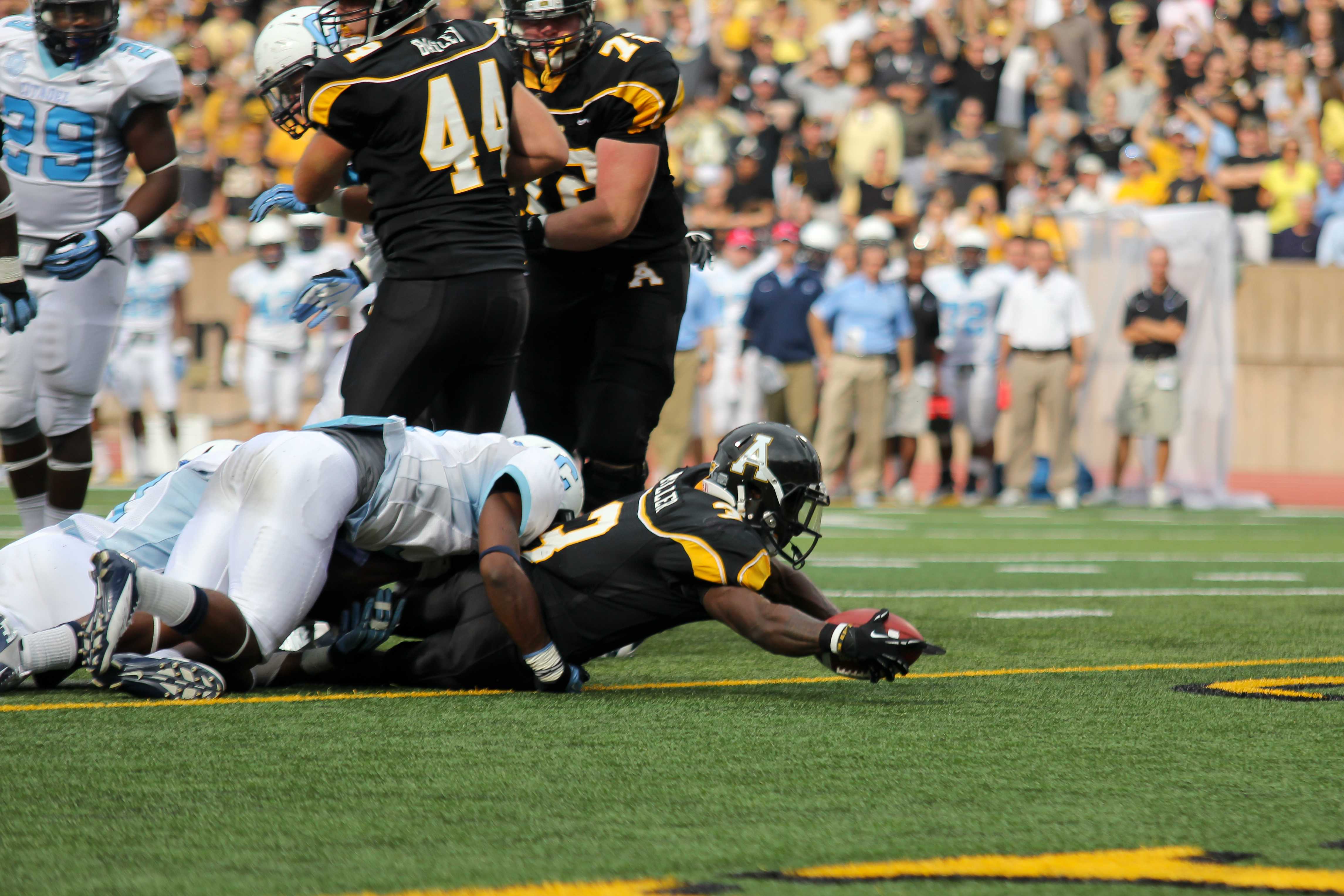 For the first time in eight years, No. 21 The Citadel defeated No. 8 Appalachian 52-28, Saturday.
But the Bulldogs' win did more than to simply put ASU at a 1-2 record. This was also the first home loss against the Citadel since 1992 — a nine game winning streak. It also meant the 18-game SoCon home winning streak since 2007 was taken away from ASU.
"The first thing I'd say is that it was a long afternoon," Head Coach Jerry Moore said.
"It got to the point that it didn't seem like it would ever be over. We had a really good week practicing and it was a physical week for us. In my mind, I thought that was good and that it would help prepare us for playing a wishbone team."
Also, for the first time in 10 games as App's starting quarterback, Jamal Jackson was unable to reach either 200 passing yards or 250 yards of total offense.
The Bulldogs were also able to break ASU's quarterback Jamal Jackson's nine consecutive game streak of 200 yards passing, Jackson was only able to get 164 yards.
"We have to treat this just like a win," Jackson said. "We have to forget about it."
The Bulldogs controlled the ball for the majority of the game.
The Citadel's triple option running attack kept ASU guessing where the ball would go next. The Citadel racked up 463 yards, led by the Bulldogs' quarterback Ben Dupree with an 180 yard performance.
By the time halftime rolled around, the score was 38-7.
"This is a very good reality check," Middle Linebacker Jeremy Kimbrough said. "Every week we're going to get our opponents best shot. The Citadel came in and gave it to us early and we just weren't quite ready to recover."
The lone bright spot for ASU was running back Steven Miller, who had a career day rushing for 165 yards and three touchdowns.
"I'm really not too worried about the statistics right now," Miller said. "We have to come back and get in sync with each other. The best feeling is the W, I really don't care about the stats."
ASU will travel to take on Chattanooga Saturday. Kickoff is set for 6 p.m.
Story: JORDAN DAVIS, Intern Sports Reporter
Photo: PAUL HECKERT, Senior Photographer