The Weeknd brings dark, poppier sound in new album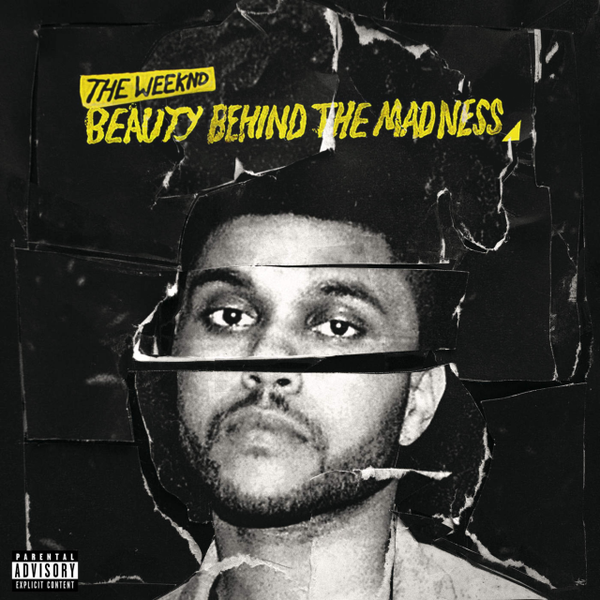 Abel Tesfaye, otherwise known as the The Weeknd, has been in the music game for close to five years and recently catapulted into international stardom.
His newest album, "Beauty Behind the Madness," proves  the moody R&B singer capable of bringing dark pop hits to a huge audience.
"BBTM" features many of the same producers as his famous "Trilogy" mixtape series, with vividly lush production, trademark falsetto vocals and, of course, his sexually persuasive lyricism.
The first track, "Real Life," immediately showcases The Weeknd's vivid production choices with a mix of electric guitar fuzz and orchestral strings. The heavy production continues on "Losers," a dubstep inspired track that features some guitar work and vocals from British singer-songwriter Labrinth.
"Tell Your Friends" is a standout track featuring production from Kanye West that demonstrates how The Weeknd is perfectly capable of making an excellent R&B track with minimal instrumentation. "Don't believe the rumours b—-, I'm still a user/I'm still rocking camo and still roll with shooters," he sings over a piano driven beat, letting everyone know The Weeknd is still the drug-riddled singer that he was back when he first started.
Tesfaye continues the nostalgic moody songs with "Often," a single that features trip-hop influences. The track was released in 2014 and has remained on the R&B charts since its release. The song is the most reminiscent of the singer's early mixtape, "Word."
"In On The Hills," a gothic, almost cult-like banger, Tesfaye displays honesty with his lyrics. "I only love it when you touch me, not feel me/When I'm f—-d up, that's the real me," he sings over a loud horror-flick scream.
While Tesfaye shows signs of becoming a more pop-oriented singer, he's not afraid to admit his lifestyle choices have caused him damage, making us wonder if he continues to indulge in a negative lifestyle for songwriting influences.
Several tracks feature a heavy Michael Jackson sound. Jackson has been cited as Tesfaye's biggest influence, and tracks such as the No. 1 hit "Can't Feel My Face" and "In the Night" sound like they could have been on "Thriller."
While "BBTM" mostly excites, some tracks fall flat with the overly lush production and repetitiveness. "As You Are and Angel," while both featuring good vocal performances, are boring due to repetitive lyrics. "Dark Times," an Ed Sheeran collaboration, is a complete filler and seems very out of place. However, "Prisoner," a song that features pop belladonna Lana Del Rey, seems to fit perfectly and both Tesfaye's and Rey's vocals are soothing to the ear. Rey's performance proves that her next album, "Honeymoon," could be surprising.
While "BBTM" is a pop-heavy album, it still contains elements of The Weeknds old mixtape era, giving it just enough potential to sooth old fans and obtain new fans in the process.
Jordan Williams, Intern A&E Reporter