Track and Field hosts Appalachian Open, dominate first home even in two years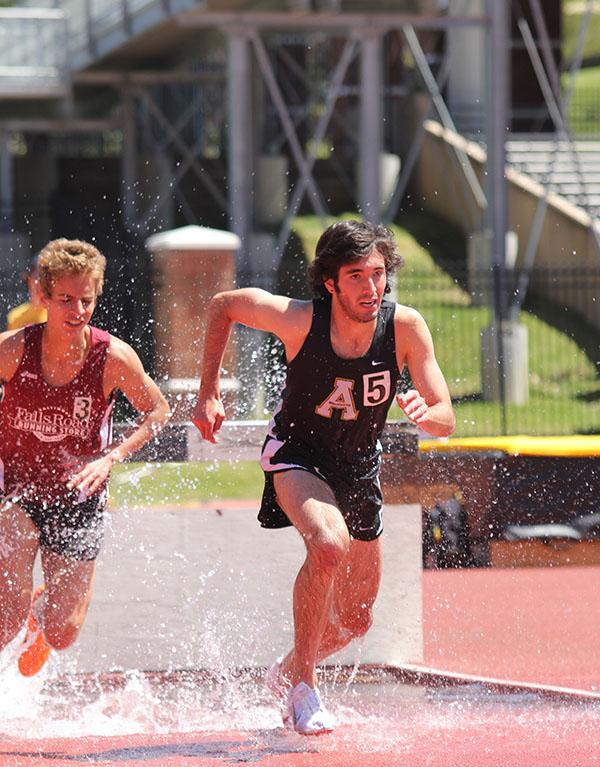 ASU Track and Field fans waited two years for a home outdoor meet. When they finally got one, the Mountaineers didn't disappoint.
App hosted the Appalachian Open Friday at Kidd Brewer Stadium. It was the last meet before the Southern Conference Championships.
"I like to work through this day," head coach April Smith said. "There are certain kids that I kind of prepare them for, to do well, because they need to make the squad to go to conference. But for my kids who are already in conference, this is a training day. I like to use the home meet to work on the things that will really take them to that next level."
Kicking off the day for the men's team, senior Jared Stalling rose above in the hammer throw, shot put and discus. With a personal best and first place in the discus, Stalling moved into third place in school history and first place in shot put. Stalling's other personal record in the hammer throw put him into the fifth place spot in the ASU record books.
"I needed to see some consistency," Stalling said. "I'm seated way above everyone else in the conference. I'm shooting for All-American status and today is a good indicator that I can get that."
Another ASU record was made in the pole vault pit. Freshman Jacob Stowe jumped 16'0.75", taking first place and tying for third place in Mountaineer history.
The men's 4×100-meter relay team took first place, with Dennis Moore, Justin Thomas, A.J. Dohanic and Landon Powell leading the way in only 40.55 seconds.
Powell and Thomas also competed in the 100-meter dash, taking first and second place. Dohanic took first place in the 110-meter hurdles, in 14.28 seconds.
On the distance side, freshman Raphael Rojas claimed first place in the 800-meter run in 1.55.19. Freshman Ashton Smith and junior Charles Wofford finished first and second, respectively, in the 5,000-meter run.
The women's team dominated as well, landing 12 top finishes.
In the pole vault, freshman Chelsea Farr grabbed first place, a personal best and third place in ASU history. Junior Cassie Crawford secured second place.
Junior Gayshawna Watkins stood out in the throwing events, taking first place in the hammer throw, discus and shot put.
Kristen Campbell, D'Shawrna McLucas, Shenita Martin and Breanna Alston made up the women's 4×100-meter relay team. The four runners took first place in 46.36 seconds.
The Mountaineers took first in the 100-meter hurdles and the 100-meter dash, with the help of Molly Vaughn in the hurdles and Kristen Campbell in the sprint.
Now, Appalachian will lead into a week of relaxation before its run at conference.
"This is a week for mental and physical rest," Coach Smith said. "They need to let their muscles recuperate so they can peak this weekend."
The Mountaineers will travel to Cullowhee this weekend to compete for the Southern Conference Title.
Story: LEIGH ROBERTS, Senior Sports Reporter
Photo: PAUL HECKERT, Photographer