Appalachian State University's annual Diversity Celebration took place Tuesday, primarily in Plemmons Student Union from 3-9 p.m.
An event of interest was a presentation from alumni Derrick Jones, class of 1979. Jones, a former teacher, has a traveling museum of artifacts and memorabilia from the Negro Major League of baseball that includes baseball gloves, photos, jerseys, autographs, trading cards and figurines.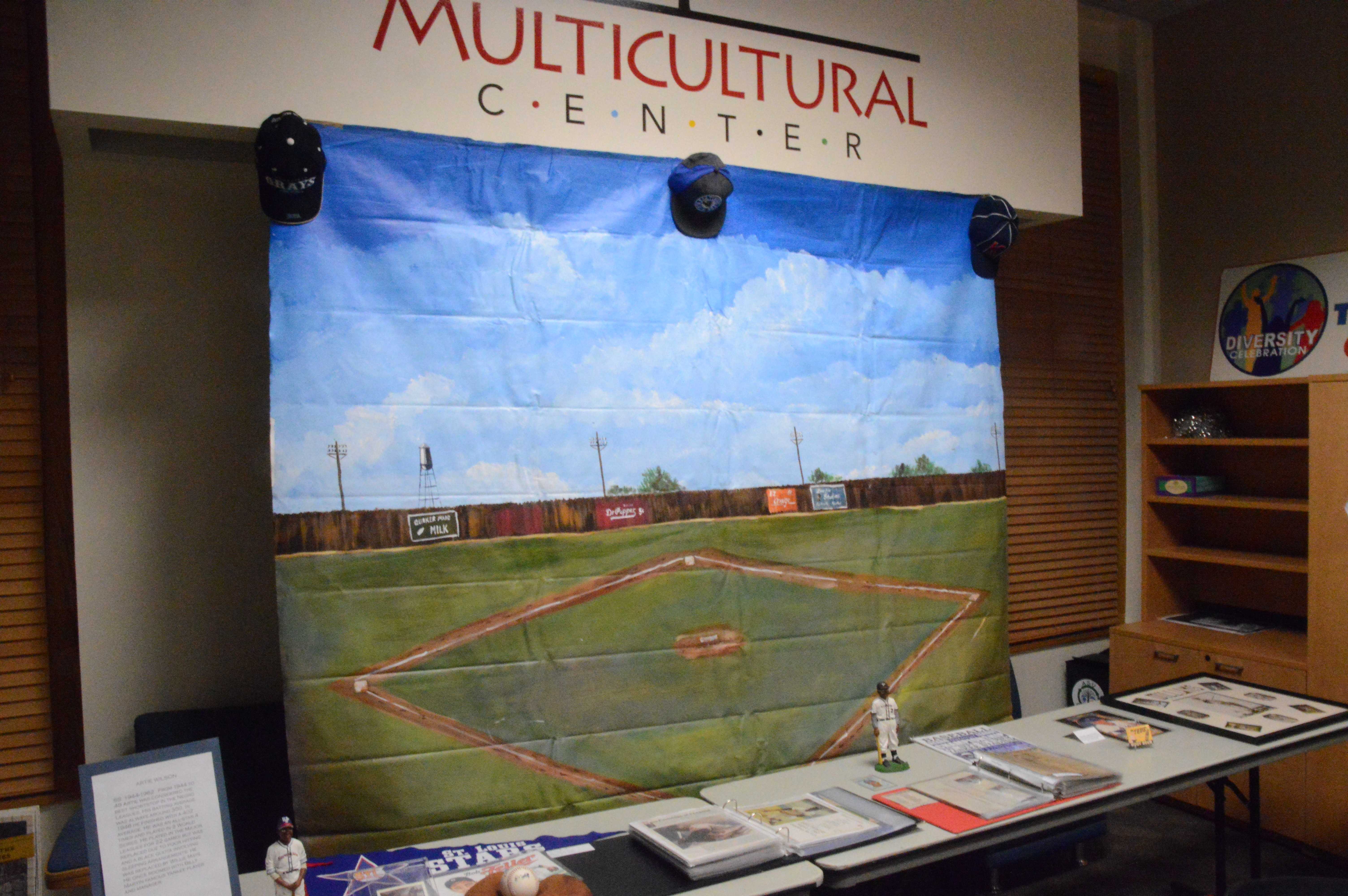 Although he has many items he holds dear, his favorite is a picture signed by Rachel Robinson, wife of Jackie Robinson, the first African American player to integrate into Major League Baseball.
Jones' presentation came at a special time, as his presentation was just a day before the April 15, 1947 anniversary of Jackie Robinson playing with the Brooklyn Dodgers for his first MLB game.
The importance of what has come to be known as Jackie Robinson Day helped ease racial tensions at the time, Jones said.
"It allowed for races to come together in a social setting and people got to learn about each other," Jones said. "It allowed for people to learn and understand that the color black is not harmful and the color white is not harmful."
Jones' presentation, "A History of the Negro Leagues Baseball Era and Players," has taken him to schools across the states of Virginia and North Carolina, he said.
Jones offered to visit his alma mater with his collection, which will be on display in the Multicultural Center and International Hallway of Plemmons Student Union throughout the week. Additionally, Jones has been participating in events throughout the week, including participating in panel discussions and giving lectures.
Although Jones' presentation is catered to elementary aged children, his 4:30-5:30 p.m. showing in the Roan Mountain Room had a turnout of about 25, which included local children, Appalachian students, professors and Chancellor Everts.
One of his favorite things about teaching the children, Jones said, is getting them to understand that initially African Americans were not allowed to play Major League Baseball.
"For them to learn some of the names of the ball players who had exceptional baseball skills and they exhibited those skills in the Negro Leagues, but how they weren't allowed to exhibit them in the Major League until April 15, 1947," Jones said.
Everts, who said she was attempting to go to every event included in the Diversity Celebration said she loved Jones' presentation.
"I liked how it was so interactive with the kids," she said. "This is my first diversity celebration that I've been to, but what I really love that I've seen so far is that we involve so many younger kids from the community and just this presentation alone, and getting to witness all that they learned while being actively involved was fabulous."
Story: Nicole Caporaso, Senior News Reporter
Photos: Malik Rahili, Visual Managing Editor & Gerrit Van Genderen, Managing Editor