Two App State football players arrested
Boone Police Department announced on Friday that three more arrests, which include App State football players Ke'monte Tayvon (Tae) Hayes and Isaiah (Ike) Diontae Lewis, were made in connection the May 4 stabbing of football player Teh'Ron Fuller.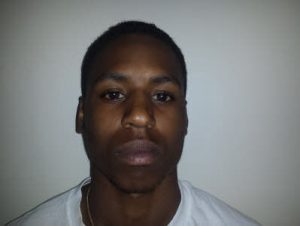 App State athletics immediately released a statement announcing that both Lewis and Hayes are suspended from the team indefinitely and university officials are fully cooperating with Boone police in the investigation.
In addition to the three arrests, warrants for three other men have been issued but have yet to be served.
On May 5, Boone PD charged Malik Jaleel Simpson, 23, with one count of felonious assault with a deadly weapon inflicting serious injury for the stabbing of Fuller at Crossing Way in Boone.
Lewis, 21, and Hayes, 19, were arrested and charged with misdemeanor assault and battery. Both were issued a $1,500 secured bond pending a July 21 appearance in Watauga District court.
Fuller was hospitalized after the stabbing on May 4 that took place around 2:30 a.m.
Both Lewis and Hayes were expected to be key contributors for the Mountaineers this upcoming season.
Lewis, a wide receiver, played in nine games last season totaling 18 catches, 236 receiving yards and one touchdown. Hayes, a defensive back, played in 13 games totaling 18 tackles.
This story will updated as more details emerge.
Story By: Jason Huber, Sports Editor