Two new members join Appalachian's administration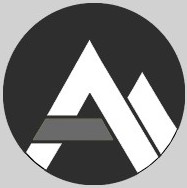 Randy Edwards, Interim Chief of Staff
Former dean of the college of business Randy Edwards was named Interim Chief of Staff in July.
Edwards is Chancellor Sheri N. Everts' senior advisor and assists her in university initiatives and decision-making.
"The way I see it, it's problem solving for the chancellor," Edwards said. "Her calendar is incredibly packed. I see my role as problem solving and spending more time researching issues, but she decides."
Edwards said he feels he is beneficial in this role due to his extensive experience and time at Appalachian State University.
"I'm in my 32nd year as an employee at Appalachian," he said. "I know a lot about the structure, the campus and the faculty. Chancellor Everts is new. I feel that makes me an asset."
Edwards is originally from Crossnore, located in Avery County, where he remained while attending Appalachian as a first-generation college student.
"Forty years ago this semester, I came to App," Edwards said. "I commuted [from Crossnore] while in school, so I didn't get the dorm experience."
Edwards earned a bachelor's degree and master's degree in accounting from Appalachian, then went on to get his Ph.D. from the University of Tennessee.
"I worked as an auditor for two and a half years, earned my CPA certification and came back to teach," he said. "I worked at the university as a lecturer, then later went to Tennessee to get my Ph.D."
Edwards said he never considered teaching before being directly approached by the chair of accounting while earning his degree.
"I never would have had the confidence to do that, but the department head had confidence in me," he said. "That really changed my life."
He first joined the university's business faculty in 1981, served as the accounting department's chair for 13 years and most recently, as the dean of the Walker College of Business, for nine years.
Plans for the future: Edwards said he is serving at the pleasure of the chancellor, and therefore is relying on her to develop campus initiatives, but will be providing support along the way.
"I would like to maintain a student focus," he said. "It's the people at Appalachian that make it a special place. Very much a part of that is the individuals who work here, whatever role, very much care about the students."
Mark Bachmeier,  Human Resources Director
Mark Bachmeier began serving as the university's Human Resources Director August 11.
Bachmeier's role includes transactional work, administering benefits, hiring new faculty, compliance with rules and most everything that involves Appalachian State University faculty and staff.
Bachmeier said he feels his main duty is, "to be responsible for the quality of experience that people have as employees at Appalachian, making the experience as satisfying and as good as it can be."
Bachmeier was born and raised in North Dakota. He earned his bachelor's degree at Minot State University in sociology, then a master's degree in the field from Indiana University.
He returned to North Dakota to work for its state government after earning his graduate degree, on which he later served as the state's Deputy Commissioner of Labor and then as head of the Labor Department. He is also responsible for creating the state's human resources office.
Bachmeier said he found public service in the government to be exciting and rewarding, but then decided to pursue his love of academia.
At Wake Forest Medical Center, he worked closely with Wake Forest University staff as the integration of the hospital and the university's school of medicine took place during his time in its human resources department, where he worked for nine years.
"I really believed in and intended to spend my live in academia," Bachmeier said. "I loved academia. Coming to Appalachian is coming full circle."
Bachmeier said he currently lives in Wilkesboro, where he shares a small lake house with his wife 35 miles from campus.
Bachmeier said his goal is to make sure that Appalachian's human resources department becomes more personally engaged with the university's faculty and staff.
"I think we need to spend more time with the people we support," he said.
In addition, Bachmeier said he feels there is a steep learning curve, though he has already gotten a sense of what makes Appalachian special.
"I think every indication I have is that people love this campus," he said. "I'm amazed at how many people that work here went to school here, retired and came back. People love this campus, setting and community. It is pretty phenomenal."
Bachmeier plans to implement more training and development for his staff as well as more interactive exercises with faculty and staff.
Story: Laney Ruckstuhl, News Editor