Junior catcher Sarah Warnock has proven to be one of Appalachian State softballs' most valuable players early in the season.
During the 2014 campaign, Warnock has been on fire, compiling a .338 batting average that ranks her second on the team behind only junior second baseman Cynthia Gomez. Additionally, Warnock is second on the team in RBIs with nine and has blasted a team-high three home runs.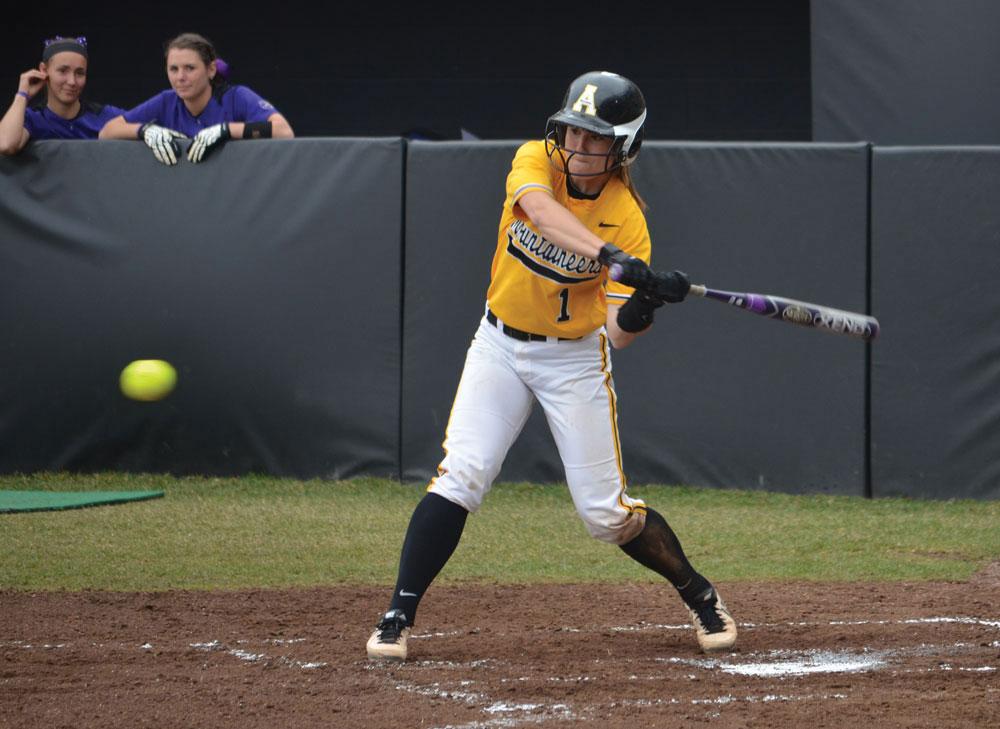 Warnock has proven to be durable as well as skilled as she has started 25 of App State's 27 games this season. Only junior center fielder Ashley Seering has more starts with 26.
Teammates and coaches are quick to praise the catcher for her hard work ethic both on and off the diamond.
"Warnock is kind of the backbone of our team and our team captain," head coach Shae Wesley said.
Wesley said Warnock excels at multiple aspects of the game, making her a valuable player.
"Offensively she's had a great season, but more importantly is defensively and how she handles our pitchers," Wesley said.
Being a catcher comes with great responsibility because they are able to see the field from a unique vantage point. This allows Warnock to help her teammates play better defense by working closely with pitchers to control the pace of the game.
"[Warnock] is a great leader on this team and a great leader behind the plate and doing a great job in the leadoff spot," senior first baseman Lindsay Loudermilk said.
Loudermilk and Warnock have been playing together for the past two years and have established a friendship.
"She's been a leader on this team since she's been here," Loudermilk said. "She's always positive, picks us up when everyone else is down and she's a great leader."
With her senior season quickly approaching, Warnock wants to continue her leadership roles on the team.
"I lead by example on the field and off the field in the classroom," Warnock said. "I'm always there for my girls, and I plan to keep doing what I've been doing."
Warnock said she wants to focus on continuing her success this season and helping the team improve in conference play.
The Mountaineers will face Samford on Saturday in another three-game conference series, and for Warnock, she said her eyes remain on the final objective.
"My goal is to lead the team and these girls to another ring," Warnock said. "For me personally, it's just step in the box, see the ball and hit the ball."
Story: Kaitlyn Thruston, Senior Sports Reporter
Photo: Cory Spiers, Sports Editor