Watauga education leaders look out for teachers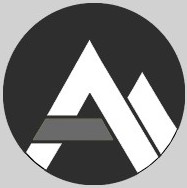 There are great teachers who have influenced many people over the years, creating sparks in the minds of students and inspiring them to do more.
But it seems these teachers' job security are being put in jeopardy by a new plan promoted by North Carolina officials.
The Watauga Board of Education gathered Feb. 10 to discuss the 25 percent plan being adopted by North Carolina schools. A plan that, while well intentioned, will cause more harm than good when it comes to the teachers of North Carolina.
The 25 percent plan is asking schools to take the top 25 percent of their teachers and offer them a four-year contract. This contract will provide them with an annual raise for those four years, as stated in the plan.
But the plan also requires that the teachers give up their career status when they sign the contract. By giving up their career status, it effectively discontinues tenure and places job security at risk, according to High Country Press.
The Watauga County Board of Education rightly fought against this plan, arguing the danger to good teachers and the competition it would create.
Superintendent David Fonseca told High Country Press that he was thankful for the board's decision to go on the record and give the teachers the value they deserve.
Teachers shouldn't have to feel as though their job is in jeopardy just to receive a pay increase.
But this plan looks like it's holding the pay increase for ransom and asking that they give up job security.
Without their tenure, teachers risk unfair dismissal and with a fight to that top 25 percent, they are forced out of a community that teachers depend on due to the competition it creates between them.
Watauga isn't the only county to speak up in this way. Guilford County is saying no as well, fighting to save the tenure of their teachers by arguing for a new, more fair plan from the General Assembly.
We depend on teachers in our public schools to educate a majority of the future workers and leaders. How can we expect to have future generations succeed when we are constantly placing teachers in the back seat, when we devalue them and expect them to resent each other?
We need to place more value on our educators and give them the security and pay they deserve.
 Elizabeth McMichael, a freshman chemistry major from Raleigh, is an opinion writer.