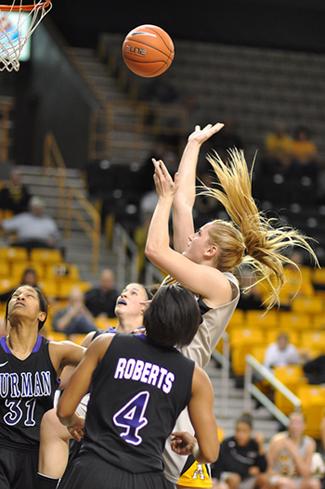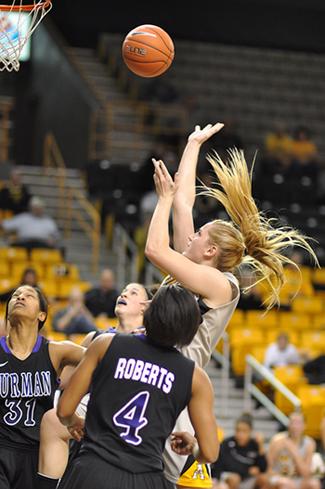 The Appalachian State women's basketball team hopes to bring its Southern Conference win total to 10 Saturday at 2 p.m. during its annual Play 4Kay game at the Holmes Convocation Center against Wofford.
Wofford (7-14, 2-11 SoCon) and App State (15-6, 9-4) have been long-time competitors in the past.
App State is 25-8 all-time against Wofford and has won 11 games in a row against the Terriers. Head coach Darcie Vincent has never lost to them, boasting a perfect 9-0 record, according to goasu.com.
After being taken to double overtime in their first matchup against Wofford this year, the Mountaineers hope to add another win against the Terriers – this time on the home court.
Wofford has not won a conference game on the road this season and the Mountaineers are 5-1 at home in SoCon games.
While the team has expressed concern over its most recent games shooting-wise, its second half shooting against Furman University Monday suggests a promising turnaround for the upcoming game against Wofford.
The Mountaineers shot a poor 34.5 percent (10-of-29) in the first half against Furman but shot 50 percent (14-of-28) in the second in field goals and 3-point shots, according to goasu.com
For the year, App State is fifth in SoCon in points-allowed per game at 58.5, first in steals at 12.9 per game, fourth in rebounding at 39.8 per game and first in rebounding margin at +3.2, according to soconsports.com.
"You want to see the first step in us being angry?", Vincent said. "Watch how we play [Wofford]."
Story: JESS LYONS, Intern Sports Reporter
Photo: JUSTIN PERRY, Staff Photographer